Liam's Tunes: March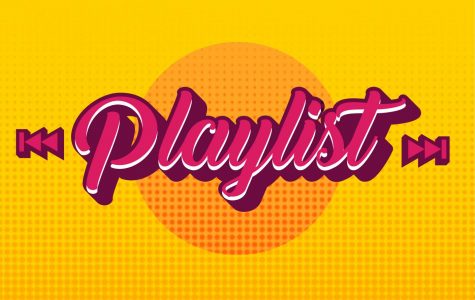 The birds are chirping, the air is chilling, the allergies are spreading, and the shamrocks are growing. Yes, it is March. That wonderful time of year when the depressing cold of the winter becomes either slightly more tolerable or slightly more unbearable if your body doesn't like pollen. But for many, it is the window into better times and better weather with the season of spring.
Now although March can be a very thematic month with St. Patrick's Day, I've decided to stray away from a certain theme this month. Mostly because I wanted to avoid any possibilities of having to promote the Dropkick Murphys in any fashion. But enough of the music I hate. Here are some tunes I would jam to this March
A Pair of Brown Eyes – The Pogues
Okay, I had to put at least one really Irish song on this for the festivities. But hey, at least it isn't the Dropkick Murphys. Instead, it's a far superior band; a band whose unique blend of Irish folk and punk shall stand the test of time forever.
"A Pair of Brown Eyes" is the lead single off of The Pogues' sophomore album. It is a lumbering folk song about lead singer Shane MacGowan longing for affection for someone with some really nice brown eyes. This track oozes Irish folk, with it's slow and swinging feel and melody that you can't help but shout out as loud as you can. It's so good, it completely trumps the entire discography of Dropkick Murphys, and completely exemplifies Irish music perfectly.
Daft Punk is Playing at My House – LCD Soundsystem
Sometimes, you don't want to belt out an Irish folk anthem with your friends. I don't get why you wouldn't, but who am I to judge. Sometimes you just want to get your groove on and dance. And I get that. Even I like busting a groove from time to time. But for me, the best song to dance to is one that also talks about playing a seminal electronic duo at your own place.
"Daft Punk is Playing at My House" is the lead track off of LCD Soundsystem's self-titled debut. Unlike most dance music, instead of being sleek and refined, this track is raw and energetic. It was a recorded with live instruments and has very simple melodies and rhythm paired up with an iconic distorted bass line. This may not be your conventional dance track, but my God can it get you moving.
Shine On You Crazy Diamond (Parts 1-5) – Pink Floyd
I think it's time to let things chill for a bit. Besides, do you want to know what really sucks? Fame. No really. It sucks you up and spits you back out as some shell of your former self, unstable and incapable of being comfortable in your old life again. It really is quite tragic. In fact, Syd Barrett, the lead singer of a well-known band, was kicked out in their early years and replaced because the new found fame they attained just destroyed him. That band, by the way, was Pink Floyd. And they wrote this song in dedication to their friend who fell from grace.
"Shine On You Crazy Diamond (Parts 1-5)" is the lead track off of Pink Floyd's "Wish You Were Here," an entire album dedicated to Syd and what the corrupt money hungry music industry does to people. The song slowly builds up with synthesizer swells and a small guitar solo from guitarist David Gilmour, until you hear it: four notes that seem to ring on for ages. Those notes have been dubbed "the Ghost of Syd," as they haunt the rest of the song with their presence as it now opens into one massive epic track that tugs at your heartstrings. Shine on, Syd. Shine on you crazy diamond.
Bellbottoms – The Jon Spencer Blues Explosion
Alright, enough of the emotional stuff. Yeah, the last song was cool and stuff, but do you know what we all need right now? A shot of adrenaline right in the chest. Nothing beats the feeling of jumping all over the place and breaking everything in your sight, or maybe (as most of you know this song for) a harrowing getaway drive from a heist while the entire Atlanta police force is on your tail. Now that sounds like fun.
"Bellbottoms" is the lead track off The Jon Spencer Blues Explosion's fourth album "Orange." God, what an incredible track this is. It begins grooving along with an incredible string accompaniment that suddenly switches into some rampaging force of adrenaline that absolutely destroys everything in its path. I would say this is a great song to drive to, but you might end up getting pulled over for going 50 miles over the speed limit and drifting around intersections. Listen to this masterpiece of music with caution my friends.
Beach Life-In-Death – Car Seat Headrest
I just had a brilliant idea. What if we could somehow combine the epic scale and feel of "Shine On You Crazy Diamond" with the absolute rampaging energy of "Bellbottoms." If I just write and record this song, I could probably get famous for how awesome it is. Sadly, Will Toledo of Car Seat Headrest beat me to it.
"Beach Life-In-Death" is the second song off of the re-release of Car Seat Headrest's seminal album "Twin Fantasy." The original album was recorded entirely in Toledo's bedroom by himself when he was 19. This left the album lacking good production value, however, until they re-recorded and re-released the album this year. This song is a 13-minute indie rock epic, jumping from high energy fun to slow somber moments and then back to some outrageous energy. It is such a trip and every single one of those minutes is absolute pure bliss. And keep in mind, the original was written and performed by just Toledo in his room when he was just a year older than I. So now I wonder: what's our excuse for not doing what Will has done?
About the Writer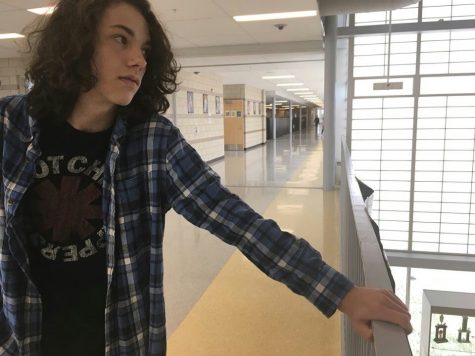 Liam Sweeney, Perspectives Editor












Liam Sweeney is a senior at Metea Valley and the Perspectives Editor for the school magazine. He is a political independent, as...