'The Hurricane Heist' is a category 5 disaster
Hang on for a minute...we're trying to find some more stories you might like.
I'm not sure if this movie is so far away from what it was trying to be, or close to it. All the qualities that go into making a movie great lack in Rob Cohen's Hurricane Heist. Not only were there somehow had no redeemable characters but as a whole, it did not live up to standard.
'The Hurricane Heist' takes place during a category five hurricane in a small town in Alabama (in Alabama, they call those towns) where a United States mint facility has 600 million dollars of unshredded money sitting in it.
Naturally, a run of the mill crew of bad guys try to steal it. They have inside guys, hostages, and greed on their side. Against them, are Meteorologist Will, his deadbeat mechanic brother Breeze (yes, Breeze), and Mint employee, Casey.
With the whole town evacuated, the inside guys take the facility hostage. Two hackers worked on unlocking the safe, as the rest go out to find Casey, the only one who knows the combo. As Breeze works on fixing the facilities generator, Will chases the storm and his own past.
The movie hits every cliche I could imagine. Death of a protagonist's father, unrealistic hacking, and the "bad guys" had over the top accents. It was not even so bad that it's good, the dialogue was grating and the important scenes were not intense.
On top of that, the product placement is blatant and sickening. Running with iPads during 300 mile per hour winds face timing people is not the most efficient way to communicate in a hurricane (walkie-talkies might be better). Also a conversation about two different peanut butter brands and a jelly brand (Jif, Skippy, and Smuckers supplied five million dollars to the budget).
This is not a good Heist movie, it is also not a good Hurricane movie. Heist movies have laid out decades-long formulas to create an entertaining and coherent heist flick. There is not a lot to work with for Hurricane movies, understandably.
I tried and I failed to find any quality in this movie. I did laugh, although it was not a comedy. I saw the other people in the theater and questioned why they were there (probably masochists). I sat through this movie to tell you that you have to avoid it at all costs. 1/10.
About the Contributors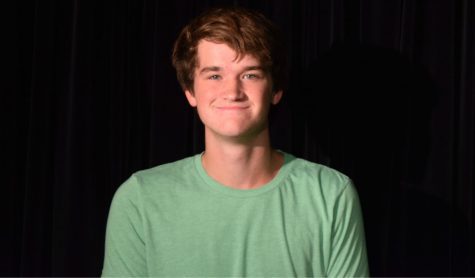 Nate Burleyson, Sports Editor
Nate Burleyson is the Sports Editor and the local blog boy of Meteamedia.org. He is commonly found writing, watching movies, or napping. You can follow...