Boys' Volleyball showcases new and old talent in first game
The boys' varsity volleyball team celebrated the start of its season with its first home game against Hinsdale Central last night. Although the boys lost to the Red Devils in three sets, they were able to keep the score close in each set.
"From this sort of match, we can definitely learn a lot about determination and keeping our head in the game. Even when we're missing a couple of players, we may not be playing at our best level, but [it's about] keeping our head in the game," senior Matthew Nealon said.
The team won the first set, winning 25-20. The boys dropped the second set in a close match, losing 21-25. As the team went into the third set, they stayed strong but concluded the game with a lose, losing 19-25.
"It's early in the season, and we're just kind of learning who we are and what we are. When we get our full lineup back, we should be a little bit better. It's about taking this experience and growing from it," coach John Aister said.
With the young season just starting out this week for the boys, there is still much talent to be showcased throughout the team. A handful of the players, like Nealon, Tim Medina, Cayden Reigle, Conor Murphy, Joey Kisiel, Andrew Kohut, Jeremy Garcia and Eddie Forsythe are veterans coming back for another year.
And while these veteran players are leading the team to another level of success this season, players, like Alec Gaertner, Daniel Coates and Ryan Owens are joining them to get that varsity feel of volleyball.
With a variety of talent from the veteran players to the new members joining the varsity squad, the team is hoping to improve in multiple areas from previous seasons. While maintaining the strong chemistry that was shown on the court last night, the team is planning to use its first loss of the season as a way to work harder during practice and future games.
"Our outlook is good. We [have] two starters out in the mix right now. So the upcoming season should treat us well, but we have to play hard though," Aister said. The team plays at Downers Grove North tonight for its second game of the season.
View Comments (3)
About the Contributor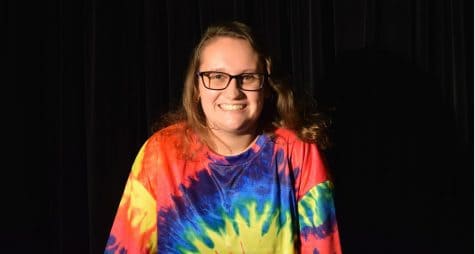 Kellie Foy, Magazine Editor-in-Chief
Kellie is a senior entering her third year of the Stampede. She is the Magazine Editor-in-Chief and has been a sports writer for the past two years. She...