Reality dating shows are REALly Fake
Hang on for a minute...we're trying to find some more stories you might like.
Season 22 of the infamous show of The Bachelor has come to an end. A roller coaster of emotions flooded America's hearts as Arie picked "the one."  Some believe that he was destined to be with the woman and some were gutted. For a show that was made for love and romance, it sure leaves a lot of men and women torn and distressed.
The Bachelor and the Bachelorette are both shows were the main man or woman is to find a fiance/fiancee by the end of the show. They end up dating multiple people throughout the show to ultimately end up with one person at the end. Shows like this have the idea of a perfect relationship tied to them but in reality, it's all staged. Drama is infused into storylines to catch more views so that the show can become more popular and characters are developed so that the creators can control the audience's reactions. You come across a person like Corinne from season 20, or even from this past season Krystal and you think to yourself "is she being serious?" Of course, she isn't because directors have the ability to change people into being enemies of the show to make it more interesting. Yes, these are real people who had lives before the show, but once they get on set, their personas can change drastically. Just like you can't expect everything you read online to be true, you can't expect all reality shows to be real, unfortunately.
Being rich and famous is such a goal for the population today. There are Instagram models holding their fit teas and YouTubers using clickbait any chance they can to get a view. People want to get famous without putting in the hard work so reality tv is just another way to achieve that goal. Even though the contestants aren't paid to be on The Bachelor or The Bachelorette, they still go on amazing trips and dates with there potential future husband or wife and also get the fame. So even if they don't get the girl/guy they still have portals open for other possibilities of income.
Some might think that dating reality shows are insane, and they are. The Bachelor's concept is for women to actually fight over winning one man as if she isn't worth a dime. If any man is willing to be with other girls while still dating you doesn't know your worth and it's the same for the Bachelorette. People watch these shows for the passion and drama but it is just unrealistic.
America's new favorite heartthrobs no longer star in action movies or thrillers, but in reality shows. The industry is booming with new ideas on how to suck in the next viewer. New ways to show an inaccurate portrayal of love. Reality television has reality in the name but it has a serious lack of realism.
About the Writer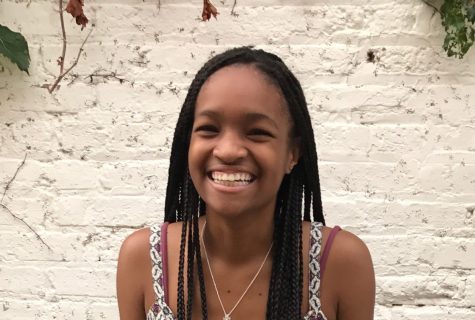 Ryah Walker, Perspectives Reporter
Ryah Walker is a junior perspectives journalist. This is her first year on staff and she is involved with BG stampede and Metea Valley's theater program....