Girls' Lacrosse continues to stay undefeated
With a season starting off strong, the Waubonsie and Metea combined girls' lacrosse team is a team that shouldn't go unnoticed this season. The girls are currently undefeated with an overall record of 5-0 and two games being cancelled due to the cold weather. Although the girls are a combined team between two rival schools, the bond they hold with one another is unbelievably strong.
"Playing with some of the club girls at Waubonsie has just been awesome, and how we can play together has been great," freshman Jenna Urbon said.
The team showed its bond against Naperville Central last night, winning 10-3. Although the girls showed an outstanding amount of effort, there are still multiple things they want to improve on to make this the best season possible.
"For playoffs, obviously we want to do as best [as] we can. If we win our first [playoff] game, it would be our first time that we went further into the playoffs, so we're hoping for that. So we're [going to] practice and work hard," senior Emily Johnson said.
With more competition coming their way, the girls are training hard to continue to be undefeated and showcase their talent to the variety of teams they face the rest of this season. As the spring season continues, the team is excited to be known as an IHSA sport for the first time this year and have a successful run into the postseason.
"The hope is that you continue to attract new athletes to the sport, and we can build off a program where maybe we even have a freshman team at some point," head coach Sean Storin said. The team's next game is against St. Francis at Waubonsie on Friday!
Leave a Comment
About the Contributor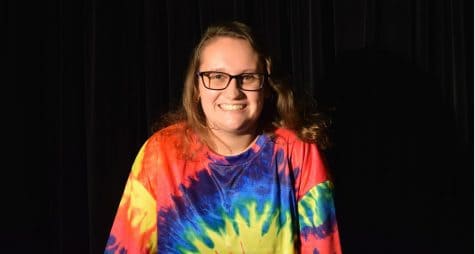 Kellie Foy, Magazine Editor-in-Chief
Kellie is a senior entering her third year of the Stampede. She is the Magazine Editor-in-Chief and has been a sports writer for the past two years. She...