J. Cole Releases Another Story Telling Album with 'KOD'
It has been well over a year since J. Cole released his certified platinum album 4 Your Eyez Only and has come back with yet another, which follows the story-telling style he has conveyed in the past. KOD was a surprise to many fans of J. Cole as he cleared out his Instagram entirely and held a secret listening session in New York for said album on April 16 before it was released four days later for the rest of the world to hear. Cole also released two music videos following the album for 'ATM' and 'Kevin's Heart'.  The new album also had the most U.S. streams on Spotify with over 30 million on its first day.
J. Cole provided fans three meanings you can take away from KOD on Twitter: Kids on Drugs, King Overdosed and Kill Our Demons. Cole has always been open about his past within his music, often revolving around drugs, addiction, love, and betrayal. if you've followed his music in the past you know just how his experiences truly show in his lyrics.
The third track 'Photograph' revolves around how love has been changed by social media and is the song that spoke out to me the most. How easy it is to meet someone new but how hard it is to find someone who isn't like everyone else.This was one of the songs that for sure stuck out and you only really understand if you read the lyrics while listening to it. The message conveyed in this song is one that our generation can definitely relate to because relationships nowadays are hard to maintain, especially with how social media plays huge roles in our lives that it changes who you are as a person in many aspects.
Despite the album only having 12 tracks, they all still hold valuable meanings and relatable lyrics for your Instagram captions in the future, which many have already taken advantage of. KOD has gotten, of course, varied feedback from fans, media, and other big-name artists as some of Cole's lyrics are taken out of context, but he has always been open-minded with his lyrics to bring light to issues that often get side swept or are seen as 'normal' in the media.
View Comments (3)
About the Contributor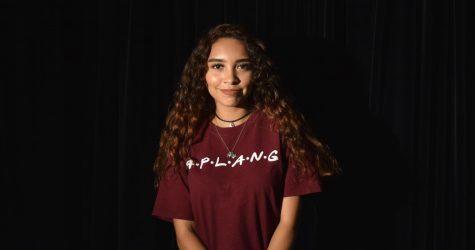 Aimee Leal, Photography Editor
Aimee is a senior and Varsity cheerleader at Metea Valley. This is her second year on staff and
she is photography editor this year. She enjoys really...