Liam's Tunes: May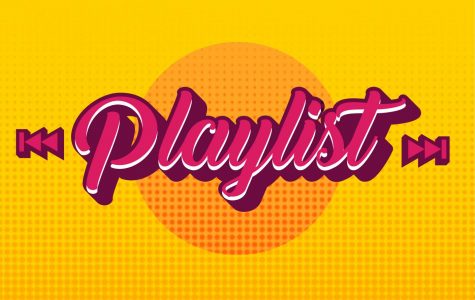 Well. This is it. My final tunes for Metea Media. It feels like only yesterday that I pitched the idea to my editor. And now, here we are at the end of the road.
It has been wonderful to write both these tunes and for this website and magazine. It has helped shape both what I wish to do with the rest of my life and I am forever thankful for that. The staff I have grown to know for the past two years impacted me in ways I can not even describe. And, of course, I would not be here without the wonderful help from the newspaper advisor Mr. Page. You have been an amazing influence on me and I will forever remember you. But enough of this emotional stuff. Let's get right in to these last five tunes.
Thank God For Sinners – Ty Segall
For this first tune, let's get cut all the garbage. We're diving in to some raw garage/punk rock. No big choruses, no complex chord progressions, and no intricate lyrics. It's just a dude with a guitar screaming his head off. Now how could you go wrong with that?
"Thank God For Sinners" is the lead track for Ty Segall's fifth studio album "Twins." The lyrics are all about some relationship from what I can tell, but they really don't matter to be honest. The sonic palette is what drives this song as we trudge through two minutes of crunchy and fuzzy guitar goodness. It may not be the most complicated song of all time, but my god is it just an addicting listen.
Marquee Moon – Television
Next up we have another punk band, though I am using the term much more loosely now. That's because while this band was one of the staples of the punk club CBGB, their sound, which takes influence from free jazz and avant garde music, does not sound like your standard punk band. But no matter what you label this band genre-wise, there is only one label that fits them in terms of quality: good.
"Marquee Moon" is the title track to Television's debut album. This epic track starts off with a steady groove coupled with complex and poetic lyrics on loneliness. Then, the song shifts gears, and slowly builds up into and epic dual guitar solo that is just an absolute joy to listen to. It is ten minutes of pure ecstasy, and is a prime example of why the album "Marquee Moon" has become so influential.
The Payback – James Brown
This next song should need no introduction. If you somehow need an introduction into this beautiful man's music, than I am sorry your parents suck.
"The Payback" is the title track for James Brown's 1973 album of course also titled "The Payback." If you want to here some of the pinnacle of funk music, well then look no further. After an astoundingly suspenseful intro, we get right into what will be over seven minutes of the same chord progression over the same tight groove. And you know what? It never gets boring. Brown's vocal performance gives this song an everlasting energy, even after the second, third, or even the one-hundredth listen. This track is groovy, addicting, and is just an all out riot. It will funk you up.
My Kind of Woman – Mac DeMarco
After such an extravaganza of funk, I think it's time to relax a bit. And who better to relax with the a canadian man with a big tooth gap that kind of looks like your weirdo cousin that lives in a trailer park? Surprisingly, there honestly is no one else better.
"My Kind of Woman" by Mac DeMarco is a track off of his debut studio album "2." This song is just pretty. It really is. From its lush chorus filled guitars to the lyrics all about DeMarco's love for a woman, it just forces you into being chill and relaxed no matter how you were feeling beforehand. And it all came from the head of one beautiful Canadian boy.
Machine Gun – Jimi Hendrix
Now, for my last tune of my Metea Valley history, I figured I should do something special. After thinking about it for awhile, I decided that this tune should be my personal favorite song of all time. So, without further ado, here it is.
"Machine Gun" by Jimi Hendrix is a track off of the live album "Band of Gypsies." This song is the epitome of me. The lyrics are a biting critique of war with Hendrix singing from the perspective of a soldier facing down machine gun. The guitar work is simultaneously virtuosic, with Hendrix laying down some of his best guitar work of all time, and innovative, with Hendrix using his guitar percussively to try and simulate the sound of gunshots. And the first not of that solo? Jesus. That will knock you off your feet. This whole song is just one Odyssey-esque journey through over 12 minutes of sonic perfection. And I am in love with every second of it.
About the Writer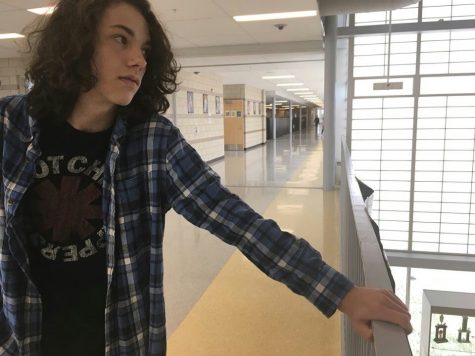 Liam Sweeney, Perspectives Editor












Liam Sweeney is a senior at Metea Valley and the Perspectives Editor for the school magazine. He is a political independent, as...