The Evolution of Disney Channel
The Walt Disney Company has impacted many lives in a significantly positive way for years. One of their greatest ideas, which was developed in the year of 1983, was The Disney Channel.
This was created for television shows. Unfortunately being born in almost 20 years after the launch of this cable television network, I was unable to enjoy some of the original shows it offered such as "DuckTales",  which produced episodes from 1987 until 1990, and "The All New Mickey Mouse Club", whose last episode aired in 1994.
In the 90's, The Disney Channel expanded upon their origins and created more shows based on Walt Disney's original movies. "The Little Mermaid" television series was one of the first, which was about the main character, Ariel, and her adventures in the sea before the events of the movie. "Aladdin" was also a television show at one point that followed the titular character and Princess Jasmine during their lives post film. By 1998, Disney targeted a younger audience with a new channel called Playhouse Disney that offered many educational concepts for preschoolers.
I believed that Disney Channel was at its prime when it entered the 2000's. Not only were the shows so purely entertaining, they also tackled real life issues. "That's So Raven" and "The Proud Family" had episodes that displayed characters with body image problems which were helped by the support of family and friends. Also "Lizzie McGuire," was a show  about a young girl living here adolescent life, but showed relatable reactions to real life situations through her cartoon alter ego. Some honorable mentions of this era are as follows: "Kim Possible" (2002-2007), "The Suite Life of Zack and Cody" (2005-2008) and lastly, everyone's favorite "Hannah Montana" (2006-2011).
The period from Disney's prime to the early 2010's is what I like to call the transition period that offered the last few shows that I actually enjoyed. "Shake it up" "Jessie" and "Good Luck Charlie" were a part of this transition period of very different shows about dance, a nanny and an older sister who was giving advice to her younger sister. I feel like the shows started to highlight the humor rather than real issues, but that isn't really a problem. I understand that talking about some topics can get a little boring, but in the early 2000's shows, I feel like they handled certain topics along with being very entertaining.
As for the most recent shows on The Disney Channel, I have no opinion about them at all because I really don't watch them. I've heard some great things about some of the shows like "Andi Mack" and "Stuck in the Middle" but I haven't seen any episode to really speak on them.
Recently Disney channel has started rebooting  television shows from their past like "Girl Meets World", which was a spin off of the original "Boy Meets World", and the show "Raven's Home", which is a show dedicated to the series "That's So Raven."  These "new" shows bring back memories that are intensely nostalgic but they aren't really the same as back when the authentic shows came out .
About the Contributors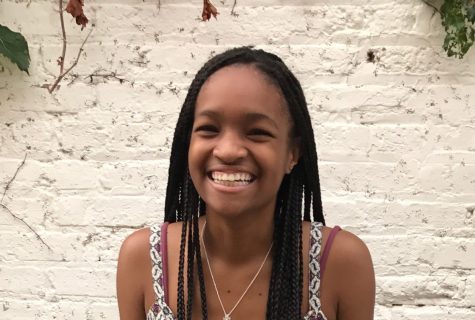 Ryah Walker, Perspectives Reporter
Ryah Walker is a junior perspectives journalist. This is her first year on staff and she is involved with BG stampede and Metea Valley's theater program....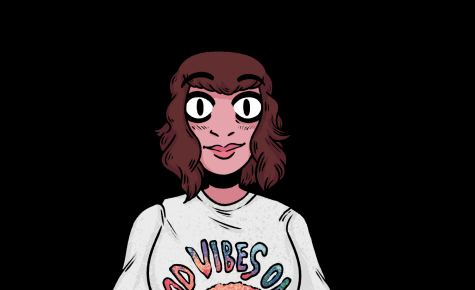 Kennedy Homan, Graphics Editor
Kennedy Homan is a person of many different problems. She likes ducks too much, she throws stuffed animals at people in school, and she has no social life...