'Anthony Bourdain: Parts Unknown' starts host's posthumous season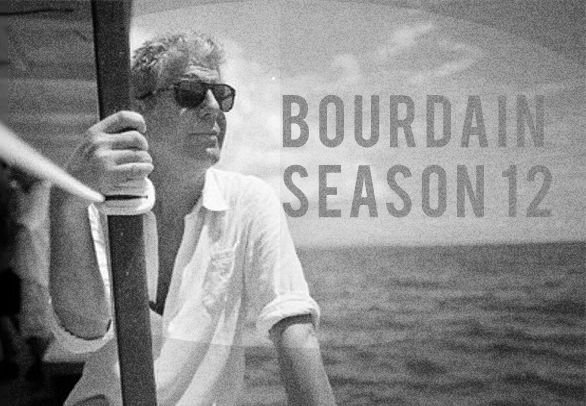 Hang on for a minute...we're trying to find some more stories you might like.
Anthony Bourdain: Parts Unknown aired its first episode of season 12 last night. It will be one of the last few episodes with his narration. On June 8, Bourdain hung himself in a hotel in France, he was 61. What he left behind was a legacy for being a world class person, chef, writer, friend, and ambassador. Bourdain's CNN show took him all over the world, he seemed to get along with everyone and saw people for who they are, people like him. He knew his place, he was humble, he asked all the right questions in a respectful manner. His show is a perfect example of bridging the gap between cultures.
When I heard of his death I had no clue who he was, what he did, I didn't even know he had a television show. The immediate responses I saw on social media were what made me interested in learning more about him. I would have probably never seen Parts Unknown if it wasn't for his passing making headlines. Over a summer and into the fall, I watched and fell in love with his style and nuance. I can't write a tribute or a profile, I don't know the guy. But I can attest to what his show taught me.
Traveling, it is for leisure, self-discovery, visiting family, returning to your roots, and to experience another side of the world. It's a concept that even has its own TV channel. Countless shows have tackled the concept, and what made Bourdain special was a variety of factors. It was his life's work, not a job. He visited over 50 countries during the run of Parts Unknown. Each country he met local people, friends who had assimilated into the culture, and participated in customs. As well as the most highlighted thing: he ate the food.
A chef himself, Bourdain is not reluctant in the slightest to try the food of the countries and cities he visits. He took on global issues and political unrest through the eyes of a places food and culture. To 'shed light on' is seldom a good description of a video or piece of writing, but when it's done right, you get Parts Unknown. Anthony, or as known to people he interacts with on the show, Tony, was a wonderful documenter of history, current events, and the mood of a place he visits.
Every interaction on the show is compelling in its own way. Bourdain meets with people in each place who are old friends, new contacts, or strangers. He let them tell their stories through conversation, often over food. Whether it is Vietnamese street food with President Obama or Sichuan cuisine with Bourdain's friend Eric Ripert, the guests on the show eat their thoughts away. The splash of fish and chips into sizzling oil in London while Bourdain discusses the wake of Brexit in season eight was a great summary for the show.
The show spanned five years, some of the best television ever made was on this show. No one has ever done travel like Bourdain. The cinematography of the show as always perfect, it showed everything. Rarely did the camera shy away from rolling, only in the dangerous areas. The editing as well, often the show juxtaposed everyday life and struggle with the art of cooking. Native music, art, and culture played over the exploration of the area. Each episode of Parts Unknown stands on its own.
No season had a dip in quality, the formula they found was pitch perfect. An intro that gives you a taste of the location, the beautiful theme music, and then all your misconceptions get thrown out the window. The obvious stories weren't told, interesting and important ones were. In Houston, Bourdain explored little India, Quinceañeras, and bilingualism. This was to strip away how some look at Texas as a right-wing, intolerant, white America. It worked. Bourdain taught the world how to be a good guest.
So last night when Anderson Cooper introduced the final season, and the theme song rolled, I felt a wide range of emotions. I doubt I was alone in those feelings. Everyone who has seen the show can remember a specific story that left an impact on them. For me, it was the Massachusetts episode that partly explored the heroin epidemic in the western part of the state.
Kamau Bell and Bourdain traveled to Kenya in last night's episode. It had the same theme song, the same kind of rosy-written intro and description of the history of the place. Also the same host. Yet when Bourdain was on the screen he existed in a different way, as a guest who blended with the colors and sounds of Kenya.
The last season is Bourdain's last lap. A career that spans decades, his life's work broadcasted on television. For the past and the future generations to see how to be the perfect guest. This show deserves all praise, and the final season will be a great send off for a series that has inspired many.
About the Contributor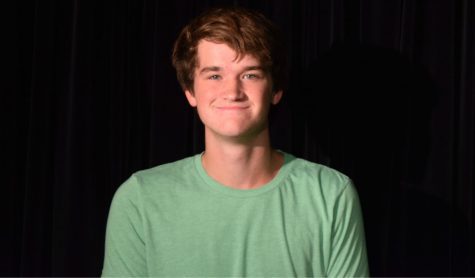 Nate Burleyson, Sports Editor
Nate Burleyson is the Sports Editor and the local blog boy of Meteamedia.org. He is commonly found writing, watching movies, or napping. You can follow...