Girls swim and dive seniors' spark emotional thoughts towards swim experience
The girls' swim team held a senior night in a home meet against Neuqua Valley. It was a heartwarming moment as the ten seniors were honored. Streamers were dangled on the sides of the bleachers and spirit of Mustang pride greatly shined through different sets.
After the first heat and diving session ending, seniors filled up the deck with a traditional celebration of a walkway. Introductions to every senior included treasured memories and future academic choices. Teammates gathered on the deck with kickboards to celebrate the seniors and met up towards Mr. Ward and Dr. Echols in support of their accomplishments.
Seniors commentated on the idea of the overall experience and touched on the gratitude that they have for their time on the swim team. Senior Emaline Kerwin also highlights the important idea of working as a team and bonding as a family is the most treasured piece within her experience.
"It goes by really fast and I haven't captured that until today. It felt like yesterday was August and now it's senior night. Which is really sad that it has gone by so fast, and how I won't be able to see my friends next year," senior Rylee Stone said.
"I just really love the team in general, it's such a cute family. We all work hard together, and I'm so lucky to be surrounded by talented girls and I'm definitely going to miss that the most," Stone said.
"[I appreciate] the work ethic that swim has given me. Sometimes practices are tough and I don't want to get in the water but when you do it, you realize that you have to be responsible for yourself and live up to your actions. Plus you can really look good for homecoming," senior Neha Nalubolu said.
An important moment for the seniors last night created a sense of hope and inspiration for underclassmen for future accomplishments. Despite the physical aspect of swimming, athletes highlight upon the rough times and how can they learn from those moments.
"Treasure your time here as much as possible, because when you are a senior you're gonna say that you want to move on, but you are truly going to miss being a part of your team," Rylee Stone said.
"Don't quit swim, because sophomore and junior year people quit swim and even though the practice is tough sometimes or you don't have any friends one season, don't give up. It's fun and you get such a good group of people [to be around with] and it's a good way to get work ethic, discipline, time management," Nalubolu said.
About the Contributors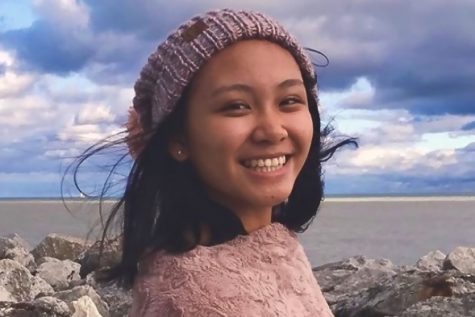 Leland Pan,
Leland is the Editor-in-Chief of Metea Media. She was a sports Reporter her sophomore year and the sports Editor in her junior year. After spending two...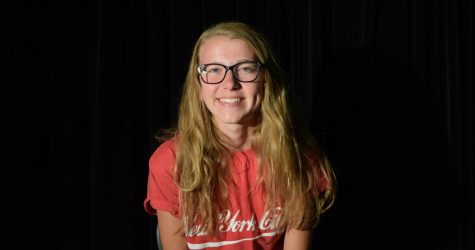 Riley Burgoon, Photographer
Riley Burgoon is a senior entering her first year on staff as a photographer. Outside newspaper, she is also a part of Marching Band, Wind Ensemble, and...