'Bad Times at the El Royale' is a suspenseful mystery with a killer ensemble cast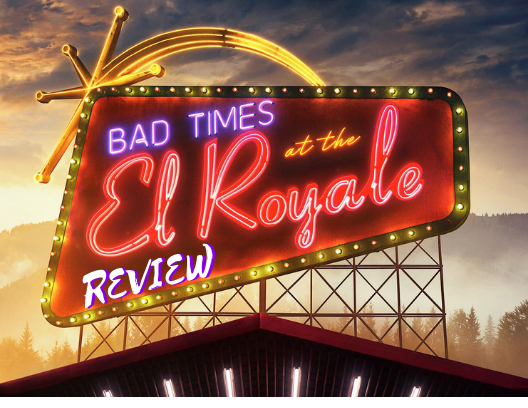 As Oscar season draws nearer, more and more films will be coming out gunning for the coveted awards. Though "Bad Times at the El Royale" may not fit the bill for an Oscar nomination, it is without a doubt one of my favorite films in recent memory.
Set in the late 60s,  "Bad Times at the El Royale" chronicles the stories of seven strangers who in one way or another find themselves staying at the titular El Royale, a run-down hotel which sits perfectly divided on the California/Nevada state line. While the audience is made to believe that each character is there with the simplest of intentions, as plot lines begin to unravel, it becomes very quickly apparent that very few residents are who they say they are.
While there is plenty to praise this movie on, the aspect I found most enjoyable was the cast. Though each character has their moment to shine, the film tends to focus the most on Father Daniel Flynn (Jeff Bridges) and Darlene Sweet (Cynthia Erivo). It's extraordinarily difficult to delve into detailed character descriptions when the plot revolves so heavily around twists and turns, but the constant chemistry between Bridges and Erivo is undeniable. Though they make an odd pair of protagonists – a black lounge singer and a white priest – their stark differences make them all that more compelling to watch, and even in a movie filled with violence and horror, their tender and honest moments together feel very real onscreen. While the cast as a whole was stellar, the other obvious standout was relative newcomer Lewis Pullman as Miles Miller, the trepidatious lobby boy, whose depth and emotional range made for a very surprising third act twist.
When it comes to the movie's weaknesses, however, very little of it can be attributed to the cast. Perhaps my least favorite aspect of the film was its villain – a (mostly shirtless) Chris Hemsworth as Billy Lee. Though Hemsworth did the most with the material that he was given, his character felt much less believable and emotional in comparison to the fully developed and explored protagonists. I would attribute much of Billy's weaknesses to a lack of agency. His motivations feel very by the book and uninteresting, and in a movie filled to the brim with complex characters, his one-dimensional presence sticks out like a sore thumb.
Lackluster villain aside, there is still much to rave about in "Bad Times at the El Royale". The cinematography is excellent, the sets and costumes elaborate and perfectly gaudy, and the editing is so incredibly suspenseful that I more than once found myself letting out a deep breath at the end of a scene. "Bad Times" feels like a simultaneously love letter and reinvention of the old film noirs – beautifully mixing suspense with intriguing, and creating a faced-paced narrative that leaves very little to be desired.
With a resume including films like  "Cabin in the Woods" and "The Martian", it's no wonder that director Drew Goddard's once again struck gold with this deliciously tense gem of a film. Though the ending will undoubtedly be hit or miss with viewers, I found myself constantly enthralled in the tragic world of the El Royale, and though I might not like to stay there myself, I strongly encourage prospective viewers to consider checking in for an unforgettable evening.
View Comments (1)
About the Contributor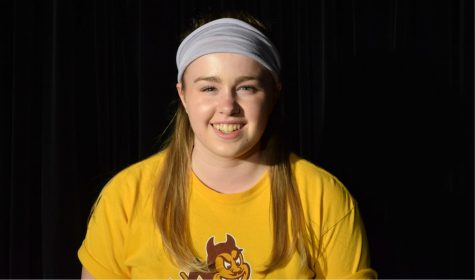 Lauren Coates, Headlines Reporter
Lauren Coates is a senior and a first year headlines reporter for Metea Media. She loves all things pop culture, including music, TV, movies, and celebrity...