Girls' Basketball starts on the path of new season in home opener
The winter season tips off the girl's basketball season. After last year, the girls and coaching staff continues to focus on team bonding and strategic plans for stronger leadership and cooperation among the new improving team. Especially having a few players dealing with personal sickness and injuries. "We're down by a few players due to injury and sickness, but people stepped up and were able to play even if their confidence level wasn't as high as they wanted it to be. And I definitely think that it was good to see that we have the ability to bounce back like the 4th quarter today," senior Tess Thompson said.
Going into yesterday's game against Glenbard North High School, the team fought extremely hard but fell short with the final score of 30-35. The first and second quarter of the game, unfortunately, started off slow for the Mustangs. With Glenbard North High School in the lead, the girls quickly found their momentum. The girls fired back against the Glenbard North Panthers in half with 19 of their 30 points.
Going into tonight, the Mustangs had a solid game plan and faith to continue striving for a stronger season. Especially for yesterday's game, winning their first home game was their common goal. "Our goal was to defend our home court and it was our first home game. We just wanted to come out strong and show other teams that we are competition in this conference," senior Chloe Kurkjian said.
As expectations grow for players and they fight to be a competitive team in the conference, there were key ideas of improvement and moments that stood out to the team.. "I think our defense was a lot [better] than the previous games, we talked a lot more and moved as a team. If the ball shifted we would move as a team, it wasn't just one or two players moving. We have to be patient, if we are up by two or three points, we just have to be patient and learn from the situations where we can control the game and not speed up," senior Rachel Kern said.
Along with creating efficient goals and game plans, team cooperation and leadership brings together a more powerful team. "I think our team is trying to find chemistry and what's our identity and what fits with us. I think we have a good group of kids coming back, and it's going to be an integral part of what we are trying to do with the team this year. I think that there are also really good players and talented kids this year as well," head coach Cedric Williams said.
Building chemistry within a team comes with commitment and pride. And from practices to games, communication and perseverance are the building blocks to making connections with each team member. "Chemistry with the team is important because it responds to who can do what and how we respond to adversity. Who will be able to rise through that and to lead the team as we move forward. It's a great group of girls and they are always are giving 100 percent effort and I think that's important," girls basketball varsity team head coach Cedric Williams said.
The Mustangs are set to play on Saturday at Kaneland high school at 4:30 p.m.
About the Contributor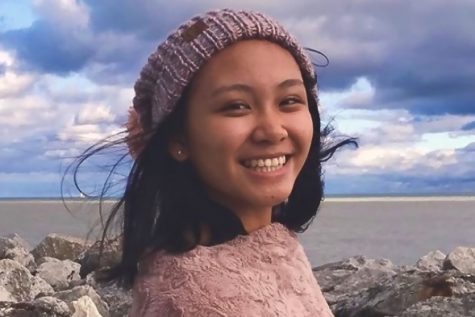 Leland Pan,
Leland is the Editor-in-Chief of Metea Media. She was a sports Reporter her sophomore year and the sports Editor in her junior year. After spending two...