Music department brings back alumni for Encore concert
Hang on for a minute...we're trying to find some more stories you might like.
Metea Valley hosted another ten year anniversary event, the Encore concert, last night. Metea alumni performed songs from musicals from the last ten years. Tears were shed by Ariyana White as she sang songs from the musical Aida, from the spring of 2017.
Former teacher and theater director Ryan Doherty told stories about his time at Metea. "I remember when we had you do our first couple shows, and I was told that there would be no auditorium, and we had the take the school bus to go pick up our costumes," Doherty said. This created a family of students that continued to progress and gained more attention. The amount of determination that students have is a lot more than you think. There have been times where students demanded extra practices and rehearsals to learn songs and dances, this is a very time-consuming activity that students do and prepare for.
Some alumni sang solos and others duets, but there were also mechanical components. The musical, Little Shop of Horror, added a twist to the scene. Students had puppets that were remote controlled and looked completely real, appearing to move on their own and making the scene more realistic. Voices from years ago mixed with voices heard just last year came together to bring the Metea family closer.
Current theater students sang "Seize the Day" from the musical Newsies with alumni. Newsies will be shown in the spring of 2019. The Encore concert was a breath of fresh air.
About the Contributor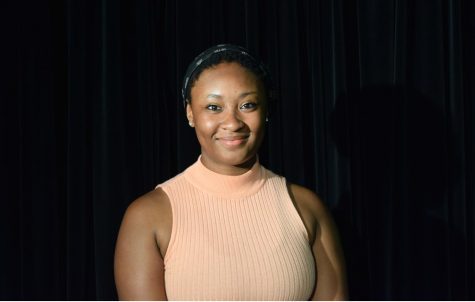 Brittany Evans, Profiles Reporter & Photography
Brittany said HEY GIRLIES! She's excited to be a part of profiles and photography. She's currently a junior and a former bowler. She works but doesn't...