What's in it for this season: boys' swimming
Swimming can be defined as an individual sport, but there is no way of defining the impression that each meet influences both spectators and athletes. Sometimes, what truly matters is the laughter with a teammate; or, encouraging talk with coaches. After working hard and training throughout winter break, the boys swim team is diving into the continuous determination for a successful swim season. Last night's meet against Naperville North was another opportunity for improvements before the Dupage Valley Conference.
"We feel like we've been doing pretty good. There was a lot of training over winter break to get ready for the second season coming up. We have more meets coming up and we feel pretty good for where we are in training and performance. A lot of people were moving fast on top of the water. There are a few little technical things we need to work on, but we are in a good spot (for upcoming meets). The turns and exchanges for relays are some of the things we can improve on to get faster.  I feel like we will get better as the more meets we do and as the season goes on towards conference and sectionals " senior Jamey Hines said.
Training intensely throughout the time of break and during the season is expected for each athlete. No matter how difficult and battling some days may be, the Mustangs reach onto having a mindset for consistency.
"Today, I am really happy with all of our relays. We have been working really well together. Personally, I am really happy about my 100 fly and I'm sure many other people are happy with their individual swim events. It's really rewarding to see how all of the hard work paying off" junior Austin Martinson said.
Mentally, determination and perseverance throughout the season have been one of the key things to consistency for the Mustangs this season. And when those qualities are shown to pay off in meets, support and positive energy from others is the glue to keep the qualities alive.
"We want to be friends overall, not just teammates," sophomore Jeddrick Gamilla said.
About the Writer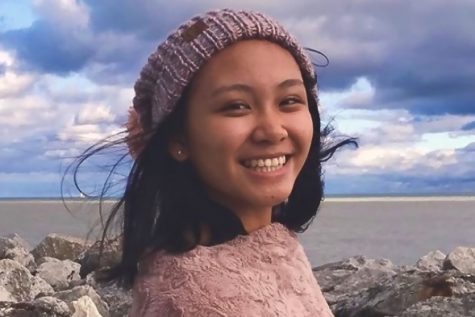 Leland Pan,
Leland is the Editor-in-Chief of Metea Media. She was a sports Reporter her sophomore year and the sports Editor in her junior year. After spending two...