Oscar Week: The Academy is just as confused as we are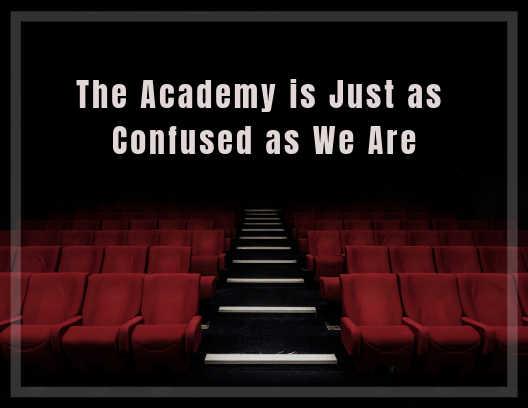 Hang on for a minute...we're trying to find some more stories you might like.
The Academy of Motion Picture Arts and Sciences, responsible for the Oscars, are having a crisis. One that comes with the organization's age of 91, confusion as to whether or not their awards show is in touch with today's world. This uncertainty was proven once again last week when the Academy went back on their decision to remove four awards presentations from the broadcast. Also, it has been proven before when they proposed and then rejected the "Outstanding Achievement in Popular Film" award. These actions stem from a group of people so senile about their plummeting ratings.
Of course, there is a reason for concern from a money perspective. Last years Oscars were unproblematic as there was nothing too juicy going around. It felt like we were all just doing what the Oscars warrant: celebrating film as an art form. It was a clean and straight forward show. Yet the ratings slipped 19 percent from the year before, making it the least watched ceremony since 2008. Those ratings have been falling every year since 2014.
There are certain demographics that watch the Oscars. The Academy does not have to worry about getting older audiences to tune in. They are intrigued at the idea of younger viewers, specifically in the 18-49 demographic, locked in. Naturally and understandably, they assumed that more box office success stories nominated would mean more people caring and more people watching. So on August 8, 2018, they announced their popular film award. The backlash was insurmountable and the Academy decided to postpone it a month later. To their credit, they got people talking about the Oscars in August.
No top ten box office film has taken home the top award since The Lord of the Rings: Return of the King in 2004. Black Panther has the potential to change that this year, as it made $700,059,566 domestically. In 2014, the latest uptick in ratings, four of the best picture movies (Gravity, American Hustle, The Wolf of Wall Street, and Captain Phillips) had made over 80 million dollars before their nomination. Last year, two had made that same average amount (Dunkirk and Get Out). This year, three movies did that (Black Panther, Bohemian Rhapsody, and A Star is Born). Does this mean last year is simply an outlier for this year to return the Oscars to their path upwards? Maybe.
The Academy does not seem to be getting on that though. Clearly, that can be seen through their recent decisions. They are putting the band-aid on and ripping it off immediately. This brings us back to the most recent of their decisions, the four categories being presented off the air.
This decision came from the assumption that people are not watching the show because it is too long. Last years show was the longest in recent memory at 3 hours and 50 minutes. In order to cut down on that length, they decided that four out of 24 categories would not be shown on air. Those categories were Cinematography, Editing, Make-Up and Hairstyling, and Live Action Short. Cinematography and Editing are two of the awards most integral to the filmmaking process. Immediately, Hollywood elites and legions of movie-going fans spouted their rightful backlash to the Academy's decision. It only took about a week to get the Academy to step back once again.
So now, we wait? The Academy's own confusion lead to changes, backlash lead to reversal, and now those who just want to celebrate film can, just like every year. Now we just have to see how many people still care.
Fun fact: The Oscars have fallen in viewership harshly since Ellen took that selfie in 2014. Maybe the secret to all of this is just to bring back Ellen. Seems easy enough.
About the Writer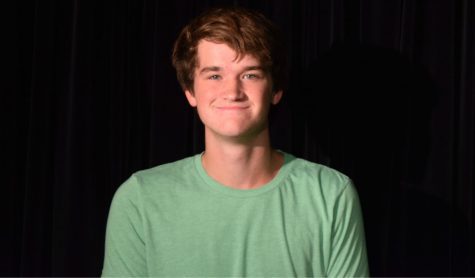 Nate Burleyson, Sports Editor
Nate Burleyson is the Sports Editor and the local blog boy of Meteamedia.org. He is commonly found writing, watching movies, or napping. You can follow...