Humans of Metea: Will McGraff
This article is one of four Humans of Metea that are in association with Autism Awareness Month, where we will be covering different students of our school who are on the spectrum and showcase them for the amazing individuals that they are. You can read our previous Autism Awareness Month article about Zachary Cook.
What are some activities you participate in at Metea?
I ran cross country for four years, I was in Key Club for three years, and I am currently working on The Mane in Broadcast Journalism at Metea Valley.
A lot of people recognize you for your on-camera appearances on The Mane. How does the newfound attention make you feel?
I really like it. All of my friends and even people that I do not know have been coming up to me and saying "hey, I really like your new episodes for The Mane and I think they are really funny. Keep it up." As a result, I decided to keep it up.
How do you think video making has helped you come out of your shell?
I think it has really helped me a lot. I would say I was a very social person before, but I was not as social as I was when I entered the class. Ever since then I have been very social.
What is it like being on the spectrum for autism?
It definitely has its struggles and lots of trials and tribulations to go through if you are an autistic person. Overall though, I think if you work on your skills and develop who you are, then you are going to become the person that you are today, which can be either good or bad.
Are there any misconceptions about autism that you tend to notice?
I would say that some people assume that autistic people  are anti-social, very quiet and not as smart as an average person, but really I think if you get to know an autistic person like myself or other kids in the school, they will realize that these are just normal guys who just want to have a good life.
About the Contributor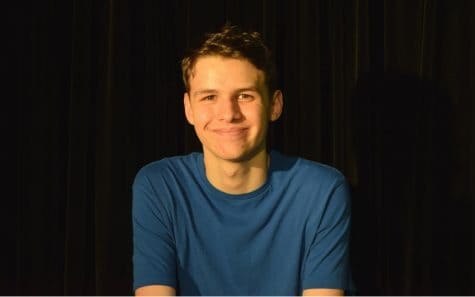 Ben Weiss, Perspectives Editor
Ben Weiss is a senior perspectives editor and writer. It will be his second and last year on The Stampede. Other activities he's involved in include...