Brandon Long serves up a new perspective
Hang on for a minute...we're trying to find some more stories you might like.
There comes a time when a comeback is what makes sports an empowering concept. The game is a reminder of why athletes should never get discouraged. Varsity volleyball player Brandon Long is one of many athletes who shared his point of view about having a different momentum.
After a prolific season last year, the junior was excited to make an impact for the varsity team. But the desired plans took a detour for the new varsity athlete. "It was the fourth day at practice. We were going through a blocking drill. The person who was standing next to me went down while I was going up. Our hands collided, and his weight was on my hand," Long said.
Recommended to stay on the bench, the shift of an athletic identity begins as an unclear position on the team. "For a while, I was a little bit worried. I was out for five weeks, I wouldn't be able to adjust to the fast speed as other players have had," he mentioned.
Injuries are notorious for bringing mental obstacles. Fast-paced sports such as volleyball demand putting the best foot forward for a team. With a team urging for another groundbreaking season, injuries are the last things that any player wants. Despite Long's injury, he chose to take on the added challenge rather than spiking down on the world. The junior had the opportunity to take a step back from the limelight allowing him to reflect that there is more to see than the ball. He saw the heart of his teammates both on and off the court.
The mantra "No one gets left behind" is not stale for the boys. Whether they light up the scoreboard or not, the integrity for players to reach out among each other holds an important principle.  "Both TJ and I go back to freshman year. We really relied on each other to pick each other's head up. For example, if I had a bad day where I wasn't playing my best, he would be there for me and he would pick my head up to tell me to just keep going," Brandon said.
A team is a delicate chain. It is not made out of metal, it is a composition of paper. Within the chain comes with the caution of ripping it. Regardless of what the chain is experiencing, trust is put into each player to save one another in times of adversity. When the chain does rip at times, it is everyone's job to tape it together. "It's not just one person making the mistake. The saying goes: you're only strong as your weakest link," the junior mentioned.
At the end of the day, the desire to be an undefeated team does not come before teamwork, and sometimes experiencing the unexpected can reveal the gem of a sport. "Even though you're not playing, the person you are off the court can grow," Long said.
About the Contributors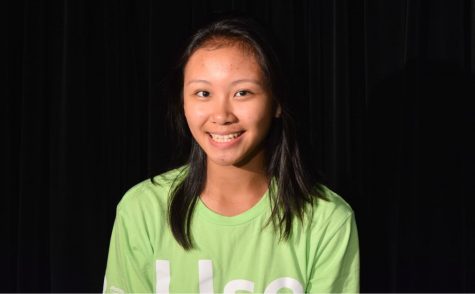 Leland Pan, Sports Reporter
Leland is a sophomore, and this is her first year on staff as one of the Sports Reporters for Metea. Some activities that she participates in are DMMV...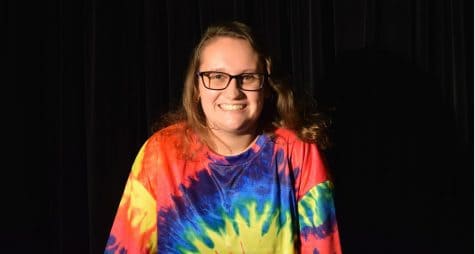 Kellie Foy, Magazine Editor-in-Chief
Kellie is a senior entering her third year of the Stampede. She is the Magazine Editor-in-Chief and has been a sports writer for the past two years. She...