Stampede Staff Playlist: April Edition
Avani Shah, Headlines Editor
Good Side in – The Japanese House
Good Side in is perfect for April because it's such a rainy song. The image it conjures is that of a sunset after a heavy rainstorm, or of rebuilding after a disaster. The transition from the minor key of the verses to the major of the chorus emphasizes the bittersweet hopefulness of spring. The synths sound like a forest waking up after a deluge. This song is perfect for rainy April days.
About Dancing – Ahead of Ourselves
About Dancing is a song off of Naperville band Ahead of Ourselves' latest release "What Lies". The band consists of four seniors from Neuqua Valley. About Dancing is perfect for April's more balmy days. Perfectly captures the feeling of the summery doldrums that are the home stretch before school ends. This song is a golden hour with friends kind of song. Clean, polished, absolutely beautiful. The trumpet interlude around 2:15 is objectively the most amazing part. Song of the summer, if you ask me.
Kennedy Homan, Graphics Editor
Endlessly – Mystery Skulls
When in middle school, I was enlightened to a fan animation that accompanied Ghost, a song by Mystery Skulls. At first, I was infatuated by the animation so much that I never took a dive into the albums that surrounded the artist. After a few more of the fan animations came to be, I had the idea to listen to more songs from Mystery Skulls. My favorite song from them is Endlessly. It connects deeply with me as a song that doesn't shove romance down your throat, but it still has this tight-knit relationship that makes your heart swoon. Adorable simple lyrics enhance the message of protecting love stories. Also, the music video to accompany the song is absolutely marvelous. It brings back the feels of Interstellar.
Stronger – Mystery Skulls
Another song that I absolutely adore is Stronger. A reason I enjoy so many songs from this artist is because of the vocals that Luis Dubuc has to offer. They're always so energizing and varied. Stronger also is an enjoyment for the fun beat throughout. The message is great, but it is the vocals mixed with the beat that gets to me every time.
Bella Myers, Spotlight Reporter
Hawaiian Party – Cub Sport
Not only was this song produced by the Dolan twins, but it also supports the LGBTQ+ community with a countless number of symbols throughout the song and music video. The vibe of this song makes me think of spending a late summer night with my closest friends.
When My Humanity Starts Showing Through – Spectators
Along with many of my very interesting hobbies, I like to discover growing bands.  As soon as I heard this song it instantly became one of my favorites. In my opinion, one of the most important things to a song is the beat and how it makes you feel.  All humor aside this song is a soft headbanger.
Aimee Leal, Photography Editor
Bestfriend! – Liltrxptendo (ft. Emmanutell and Dopestclown)
This is a nice summer song and great to listen to on a warm day with the windows down kind of song. This artist has a lot of fun songs like this one that have the same chill beat that I like with cute messages within the songs.
Bluffin' – Khalid
Even though this a sad, break up song, it has good meaning and can easily connect to a lot of listeners. Khalid overall has a great voice and calmer songs of his always turn out great but this one stuck out to me and it played out of nowhere at the right time when I never heard it before so it is, by far, one of my favorite songs of this month.
Madison McCalley, Sports Reporter
Boy With Luv – BTS (ft. Halsey)
A great collaborative song to kick off spring. Boy With Luv gets you hyped up and makes you want to dance. I always have a huge smile on my face when I listen to this song because the lyrics are really motivating and it's super catchy.
Cool – Jonas Brothers
This iconic trio's second single since coming back this year with their hit 'Sucker' and it's another great song. Cool is the perfect feel-good song and it's a great song to listen to during this season and next. If you're looking for a song to sing during karaoke, this is a great pick.
View Comments (3)
About the Contributor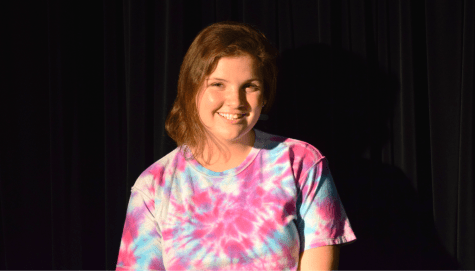 Maddie Crabtree, Metea Media Editor-in-Chief
Maddie Crabtree is a Senior and the Editor-in-Chief of Metea Media. She has been on staff for three years and has a huge passion for all things journalism....