Poetry month has sprung up at MVHS
Hang on for a minute...we're trying to find some more stories you might like.
Multiple organizations around MVHS contribute their part to celebrating poetry and other literary related areas as April begins poetry month.
One of many ways poetry is being celebrated this month is the 'Poem in your Pocket'. Students are given short poems by poets such as Billy Collins to inspire them and to spark discussions.  These poems are ID card sized so students can trade them with other students or carry them in their pockets.
"It's nice to have people express their thoughts through literature when they sometimes don't know how to express themselves otherwise," sophomore David Whang said.
National English Honors Society (NEHS) didn't lose the chance to contribute to National Poetry Month.  In the commons, the NEHS sponsored Word Wall invited students to take a word or create their own on a slip of paper (color coded by verbs, prepositions, and nouns) and add to a collage of other words lined on a wall to form creative new sentences with other fellow Mustangs.
Another event to be held in April is a Spoken Word Poetry Workshop, sponsored by Karen Aigner and Mara Porada.  On Thursday, April 25 in H203, students are invited to come afterschool to read a poem, talk about it, and write their own poems inspired by the piece.  At the end of the workshop, an impromptu open mic session will be held to share those works in progress.
"I appreciate how the school celebrates National Poetry Month.  It is a great idea to incorporate [National Poetry Month] it helps students take a better look on literature and writing, and engage in meaningful discussions." sophomore Connor Redman said.
Although poetry is a main focus for this month, all forms of literature are celebrated at MVHS.  The library, for example, has set out new displays in the LMC depicting 2019 young adult fiction books, or even lining up books so they collectively form the colors of the rainbow.  Along the lines of promoting writing utensils, Educators Rising is sponsoring a marker drive to recycle dead markers, highlighters, and other markers. Collection boxes are at all class houses and in front of the main office with the event ending May 8.
About the Contributor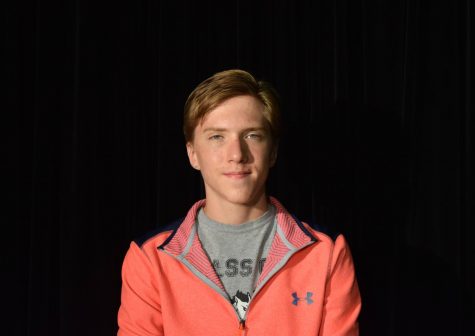 Todd Redman, reporter
Todd Redman is a sophomore who is involved in extracurricular activities such as marching band.  He plans to shortly join Improv Club, Literary Magazine,...