Waubonsie-Metea girls' lacrosse edges out Naperville North
Three games into the Dupage Valley Conference 2-1, girls' lacrosse is continuing to fight their way to the top. Last night against Naperville North was a continuing success. It was a win for a lacrosse title which has been long overdue in the district. In a three-minute showdown between the teams, the girls shot through the Huskies for the win 11-10.
"It is [Naperville North] a really tough team. We've never beaten them, so for us, it was a really big stepping stone. We worked hard for years and the sports had only been accepted for two years, and to be able to compete a team like that is a real ribbon for these girls," varsity head coach Sean Storin said.
The first twenty-five minutes of the game was a test for the girls to gain momentum. The face-off began with the precision to demand pressure on the ball. "I feel that our communication on defense really improved on defense," sophomore Bridget Beacom said. Weaving in and out the field, the Huskies' aggressive attacks built a brick wall. Despite the competitive nature, the girls quickly shifted gears. Carrying the ball down the field created a narrow opening for junior Audrey Ehrler to take in the first goal.
Naperville North did not come without a fight. Constant substitutions on their side filed in to manipulate the girls. The Huskies managed to fire up the scoreboard. Heating up the field, the Valley had to find the composure to stay above the water. Waubonsie-Metea was 6-4 by the end of the first half. "We had to do everything we could to get a win," Storin said. The Huskies were inching up on the Valley, and there was no time to lose. It was a necessity to play body on girl and hold ownership with the ball.
The second half continued with a back to back spread. Attempting to have the ball reach the net, it was pipe city for both of the teams. With under five minutes left, both teams were in a 9-9 tie. Naperville North then broke that tie in under three minutes left of the game. Desperate to find a gleaming hope in those three minutes, Waubonsie-Metea found the composure to fight until the last straw. Midfielder Caitlin Beacom saw a small opening and took the rock down the field with Audrey Ehrler capping off the final point. "We worked so hard, last year it took us a lot of heart to dig deep, but this year we're doing amazing," sophomore Jenna Urbon said.
The girls will host their next game tonight against St. Charles East High School 6:30 pm.
Leave a Comment
About the Contributor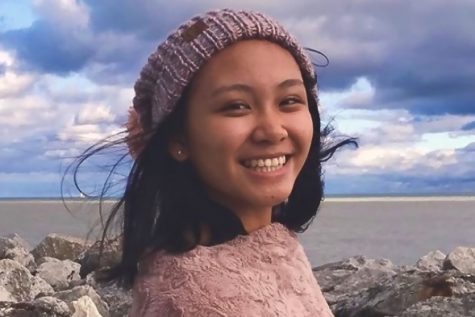 Leland Pan
Leland is the Editor-in-Chief of Metea Media. She was a sports Reporter her sophomore year and the sports Editor in her junior year. After spending two...