Boys' Baseball continues to show its potential with strong players
The varsity baseball team has had an outstanding season so far currently standing at 17-3. They have had some great moments, not only as a team but as individuals, and been stronger than they have been in previous seasons. The team has worked extremely hard to get to where they are right now and they will continue to strive to improve as the season continues.
Third baseman Cade Sullivan has been a great asset to the team this season. He has brought a great deal of skill and determination to each game which has helped him succeed as a player and a teammate. "One of the highlights of the season was going on our 14 game winning streak at the beginning of the season. One of my personal highlights would be hitting 6 home runs," Sullivan said. The junior was also named "DVC Slugger of the Week." He was recognized by Press Baseball Report for his field performance and was named the DVC Offensive Player of the Week earlier in April.
Baseball is a complex sport but the Mustangs make it look easy. The success that the team currently has this year is incredible. It's a perfect example of how an athlete's diligence pays off. "We always come ready to work. It started at the optional liftings in the fall and winter when we had our whole team there and then it continued as our team became more smooth in practices and now games," Sullivan said.
Much of the boys' success this season has stemmed from all of the improvements that the team has made. One of the biggest improvements that the team has made is their ability to work as a team. "Although we lost some key players to our success last year, our team has learned how to play together and that has helped us improve, we will continue to improve by coming every day ready to practice or play as hard as we can," Sullivan said.
While playing a sport over the years, any athlete goes through successful and heartbreaking moments. "I have had some ups and downs such as making some errors in the field or having a bad bat, but baseball has ways of getting in your head and you have to keep your head clear or else it will go downhill," Sullivan said. Although the bad times aren't easy, they only make you a better no matter what sport you do.
About the Writer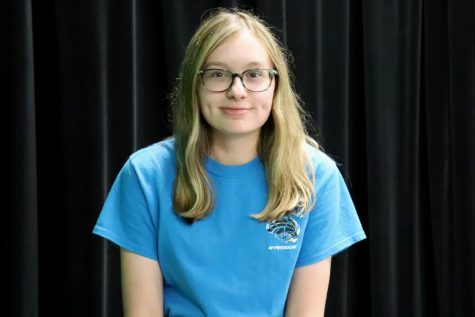 Madison McCalley, Photographer
Madison is a senior, and this is her second year on staff as a photographer and reporter. She is also a part of Korean Club and is manager of Korean Club's...