Taron Egerton soars to new heights as Elton John in 'Rocketman'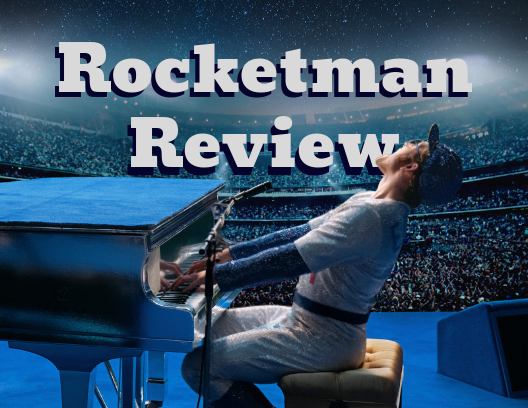 Following closely in the footsteps of the ever-controversial and Academy award-winning Bohemian Rhapsody, Rocketman had an immediate barrier to overcome. Its subject matter would draw immediate comparisons – both films are biopics, released within a year of each other- about British rock icons. However, I'm happy to report that Rocketman is nowhere near a pale imitation or rehash of Bohemian Rhapsody. Instead, fully realizing the talent of its lead actor, Rocketman deftly weaves Elton John's iconic discography into a jukebox musical retelling of his tragedy-stricken life.
Starring Taron Egerton as the legendary Elton John, Rocketman tells the story of Reginald Dwight's transformation from British piano prodigy to world-famous music superstar. The first and most noticeable element of Rocketman is it's a distinctly different format. Unlike recent biopics like Bohemian Rhapsody or On the Basis of Sex, Rocketman is a musical, that picks and chooses John's songs to tell the story of his life. Though the transitions from dialogue to song were a little harsh at the beginning of the film, over the course of the movie the format really does work, and the ingenious of it is only highlighted by Taron Egerton's award-worthy performance. Egerton is far and away the best part of the movie. This isn't to discredit the other elements of the film, which (for the vast majority) work, Egerton is just that good. He utterly throws himself into the role, and though be maybe just a little too handsome in some scenes to play the pudgy, balding superstar, it's easy to forget that he isn't actually Elton himself when he onscreen. Not only does Egerton do all his own singing, but his acting is spectacularly moving as well. John lived a life fuelled by depression, alcoholism, overindulgence, and drug use, and Egerton perfectly encapsulates the pain of a man who has everything he could ever want but still isn't truly happy.
Though Egerton stole the show, he wasn't the only actor to turn out a strong performance. Jamie Bell shined in his role as Bernie Taupin, Elton's lyricist and long-time collaborator. Richard Madden was deliciously despicable as manager and former lover John Reid, and Charlie Rowe makes the most of his brief role as Ray Williams, the producer who discovered Elton before he had even changed his name. However, not all of the cast were spectacular,  I found Bryce Dallas Howard to be an odd choice for Elton's mother Sheila Eileen, given that her British accent is a little rough, and her singing voice isn't stellar either. Nonetheless, her presence isn't nearly enough to derail the cast as a whole, who do an amazing job bringing Elton's world to life.
Visually, the film made use of Elton's bombastic wardrobe and performance style – his costumes were beautifully campy, but the cinematography also transformed some of the most iconic lyrics of Elton's songs into stunning visuals. Particularly the title song, Rocket Man, was breathtaking to see on the big screen.
For the most part, the movie was very well paced and seemed to fly by, but some part of me wishes that it was just 20 minutes or half an hour longer. However, the structure the creative team chose (to cut between the past and the present) worked well from both a storytelling and thematic perspective, and it was interesting to get insight into what was running through John's mind at the darkest times in his life – including when he checked himself in to inpatient therapy.
In the end, Rocketman is a deeply emotional and spectacular dedication to a man who has lived an unbelievable life. Though his legacy hasn't ended just yet, Elton John can surely add this film to the list of his many contributions which have forever shaped both the landscapes of music and pop culture.
Rocketman hits theatres May 31.
View Comments (1)
About the Contributor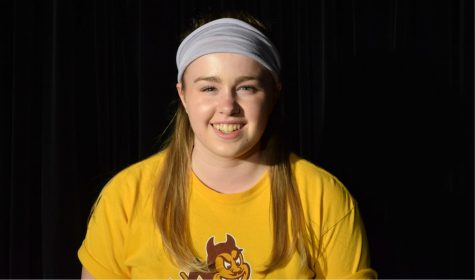 Lauren Coates, Headlines Reporter
Lauren Coates is a senior and a first year headlines reporter for Metea Media. She loves all things pop culture, including music, TV, movies, and celebrity...