What to anticipate as homecoming week draws closer
Homecoming week is coming fast, and depending on the student's perspective, this is either very exciting or very nerve-wracking. But as the special day approaches, MV Student Government is making strides to turn up the school spirit and make this the homecoming one to remember. 
The Tango for the Turtles theme idea came up during student government camp this summer. It was suggested by a few students and managed to receive the most votes from the entire student government. Me to We will be selling wristbands, and a portion of the proceeds will be donated to the Plastic Pollution Coalition. There are a number of exciting events for everyone at Metea. Returning students may notice that activities are now happening during lunches instead of after school for greater student involvement. 
 "A lot of the stuff we did in the after school or something, that was a smaller group of students that came to that. We're trying to just get more involved," Student Government advisor Donald Pankuch said. 
The activities kick off on Monday, with two pep assemblies separated by grade levels. Sophomores and Freshman will be at one. Juniors and Seniors at the other. There will be another whole school pep assembly at the end of the week as well. Throughout the week, the majority of activities will take place during the school day. For instance, Metea has invited a tie-dye artist to come in and help students tie-dye shirts for only ten dollars on Tuesday. On Wednesday there will be a DJ during lunch, and Thursday there will be a large trivia contest for all the students. 
"Lots of stuff to make Homecoming different than every other week," Pankuch said. 
Unfortunately, in the past, the school has not been very successful with regard to school spirit. Therefore, the majority of the activities are during the day, unlike last year with the Color Run which was held after school. This year they are trying to make it more affordable and available by encouraging better school spirit.
"The cost goes to the bare minimum. So the class t-shirts are five dollars. We thought that was kind of cool" said Pankuch.
It is important for freshmen and other new members of the school to get involved. This can be done by dressing for all the themes, attending the pep assemblies, participating in the activities, and all exciting homecoming fuss. Take advantage of everything spirited before the four years are gone with nothing to remember other than the haunting whispers of "Go Go Mustangs". 
 "Everyone should go to all the activities they can," said Pankuch, giving this final piece of advice: "Don't be afraid to get involved."
About the Contributor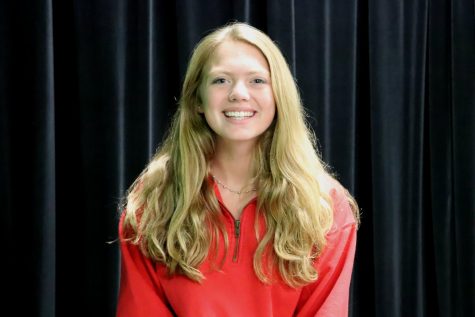 Ayden Reed, Headlines Reporter
Ayden is not very excited to be a senior, but she is extremely excited to be a part of journalism. Despite embarking on her newfound passion for writing,...