Girls' volleyball dominates Dekalb High School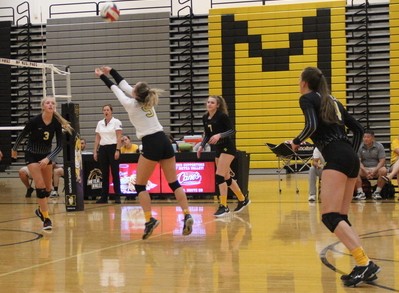 Metea Valley girls' volleyball team picked up a big win against Dekalb last night. The match lasted only two sets, including a quick comeback in the second set. The final scores were 25-17, 26-24. 
The girls played some of their best volleyball of the season. They gained a lead and did not give it up, winning the first set 25-17. They were full of energy and played with unparalleled passion. The girls were repeatedly diving for balls, cheering each other on after every single point scored.
"We put all of our energy into the court today and we worked together as a team," junior Emily Day said.
During the second set, however, things started to get rough. The girls were not able to recreate the simplicity of the first set, losing for the large majority of the set. They were within one point of losing the set, down 22-24. They were then able to calm down and get back on top, winning the set 26-24.
"They showed confidence. They came out blasting, especially in that first set. In that second set, they showed some resilience being down 22-24 and coming back and winning 26-24, that was awesome," varsity head coach Macdonald said.
The Lady Mustangs have improved heavily this season, in large part due to the step forward that the team has taken offensively. When faced with adversity tonight, the Mustangs were able to keep their composure and get back into a rhythm, showing no signs of slowing down.
"I feel like there's a lot more improvement compared to last season. We've bonded well together, there's more communication, our service team is pretty good, as well as our offense and defense. I'd say we've improved the most in our offense, definitely with our outsides," senior Gabriela Zawadzki said. 
Another reason for the team's improvement is the fact that the girls were able to get the majority of the squad back from last season, further solidifying the team. This helped improve confidence, as well as communication in today's victory.
"There's a lot of returning players from last season so we're just continuing to build and get stronger as a team," said Day.
The team continues to progress with a 12-9 record on the season. They plan to keep up the good work when they visit Plainfield South tomorrow night.
About the Contributors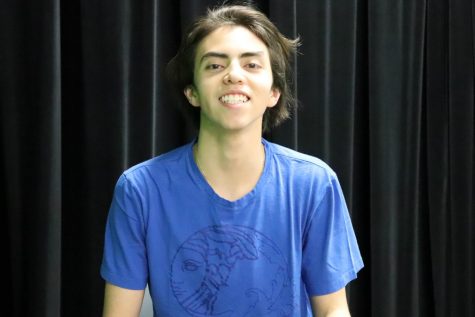 Jose Collado, Sports Reporter
Jose is a senior and a first-year sports reporter for Metea Media. He enjoys everything sports and music and looks to bring passionate and detailed sports...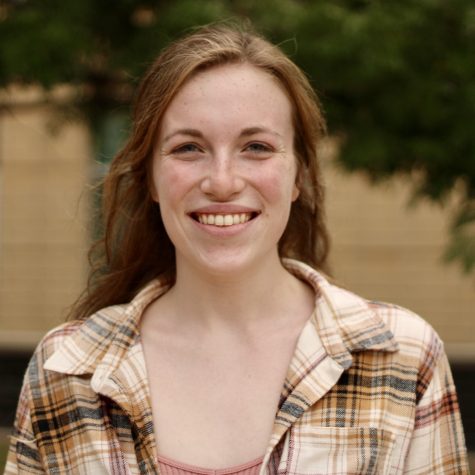 Olivia Gaziano
Olivia is a senior and the social media editor-in-chief for her third and final year on staff. You can find her working, paddle boarding, bike riding,running,...