Boys' soccer score their way to IHSA Regionals final
The Mustangs emerged victorious with a 3-0 win over Neuqua yesterday, advancing to the IHSA Regionals final. Metea put on a strong performance, and while it started lightly raining after halftime, the players were undeterred as the game went on.
"We have tons and grit and determination and that is kind of what matters in the playoffs," head coach Josh Robinson said.
In the first half, the boys scored two goals in quick succession. The first goal was scored by senior Tyler Kero, and junior Alex Krehl soon followed with another one in the net. Even with a strong lead, the Mustangs persisted and continued their strong performance.
"We had some ups and downs. We turned on the pressure really high towards the middle of the first half, which allowed us to get that goal," senior center midfielder Abraham Antar said.
The second half saw Metea tighten up its defense. The Wildcats made attempts to score, but senior goalie Gandhi Cruz shut Neuqua out, earning the nickname the "brick wall" from affectionate fans. Junior Mark Thurow scored in the last ten minutes of the game, bringing the score to 3-0. The team's chemistry was hard to miss as they communicated on the field and celebrated little victories together.
"We play for each other. We have really good relationships on our team and I think we all wanted to play well," senior center midfielder Davis Quarles said.
The Mustangs will play the Regionals finals at home at 3 p.m. on Saturday.
View Comments (1)
About the Contributor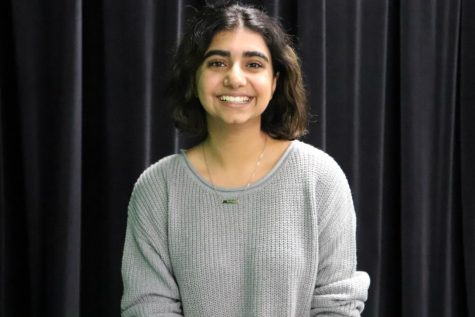 Myra Bajwa, Metea Media Editor-In-Chief
Myra Bajwa is a senior and the Editor-in-Chief of Metea Media. This is her third year on staff, and she is incredibly excited to lead the journalism team....