Stampede Staff Playlist: December edition
Synthesize Me by The Space Lady
Contributed by Harrison Linden
The wonderfully hypnotic melodies and harmonies of "Synthesize Me" are unworldly. Hearing this track is like being sent back to a bygone age of music we never had the grace of hearing. Its echoed sounds put you in a trance as you gaze into the great beyond. Her vocals are perfectly tuned to display a feeling of awe for the stargazing woman behind the microphone. 
Seasons Change by Quasimoto
Contributed by Harrison Linden
Quasimoto is a mystery of a character. Heralding as one of Madlib's rap pseudonyms, he is an underground legend, and for great reason. "Seasons Change" is a slow but hazy song off of Quasimoto's "Yessir, Whatever". It is perfectly balanced between melancholic and ecstatic, so you can always interpret the song in a new way each time you listen to it. Any song off of Quasimoto's honorable discography is worth a listen, but "Seasons Change" is a song that will always be remembered. 
Call of Duty WAW main menu music by Sean Murray
Contributed by Harrison Linden
On paper, this is a very bizarre choice for a song. It is a song for the main menu screen of a videogame, but it is something far more than that. It is pure depravity, brutality, and futility all combined to one conglomerate of sound. When you hear this song, you understand fully the horrors you are about to witness. Darkness and mystique are only two of the characteristics that could be used to describe the sound of this song. 
Oh, Ms Believer by twenty one pilots
Contributed by Amber Corkey
Aside from the subtle sleigh bells, I love this song for its message. The pun of Ms Believer being misbeliever represents how someone loves you despite the struggles you are going through. You may doubt that they love you, but they do and they will not let you go through your darkest times alone. I love that you can listen to this song at any time of the year, but it becomes much more apparent during winter when seasonal depression really hits hard. 
Sleigh Ride by Leroy Anderson
Contributed by Amber Corkey
Ah yes, the iconic winter composition. It is an honor to be the percussionist who plays the slapstick. This piece brings back memories of playing it in my first year of Collage. It makes me a little sad that Metea's arrangement did not include the Big 10 cameo in the low brass, and that's my favorite part of the song. With all the different renditions of Sleigh Ride, Leroy Anderson's will always be my favorite. 
White Winter Hymnal by Fleet Foxes
Contributed by Amber Corkey
Albeit a seemingly dark song based on the lyrics, the happy energetic instrumental and chord composition only bring confusion to the listener. It's about turning back time to return to the good days, the simpler times, the memorable experiences. I find the original to be way better than the Pentatonix cover, as the acapella group didn't truly capture the emotion and nostalgic longing that the words and out of tune chords evoke. The stop motion clay in the music video is also so amazingly done and adds so much meaning to the song. 
Buttercup by Jack Stauber 
Contributed by Madison McCalley
Jack Stauber has come out with some great songs but "Buttercup" is one of my personal favorites. This song is slow but upbeat at the same time. I absolutely love the instrumentals in the song. Stauber has a very unique voice that makes Buttercup stand out. This is a perfect song to listen to while you're taking long drives or even chilling at home. 
Stolen Dance by Milky Chance 
Contributed by Madison McCalley
This song came out almost 7 years ago and is still a great hit. "Stolen Dance" has a great beat that makes you feel good. This is the kind of song that sounds like it's from years before it was actually released which is incredible. Chance's vocals couldn't fit this song any better. Stolen Dance is an ideal song for relaxation and it could also be a great song to listen to while studying. 
No Idea by Don Toliver
Contributed by Madison McCalley
When I heard this song for the first time it had stood out to me because of its beat. I like how this song is upbeat and the vocals are amazing. This song is extremely catchy and it makes me want to dance every time I hear it. This is one of my favorite songs to listen to during any time of day and any occasion. 
View Comments (1)
About the Contributor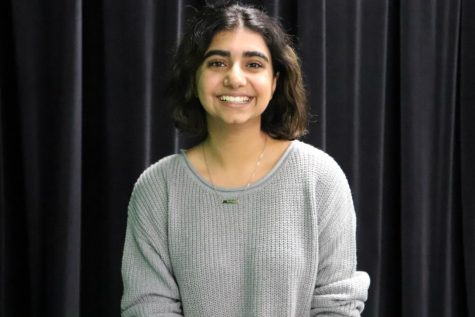 Myra Bajwa, Metea Media Editor-In-Chief
Myra Bajwa is a senior and the Editor-in-Chief of Metea Media. This is her third year on staff, and she is incredibly excited to lead the journalism team....