Jacqueline Woodson inspires aspiring authors
Jacqueline Woodson, the bestselling author of Brown Girl Dreaming, made a guest appearance at Aurora University to talk about being an aspiring author. She talked about her poetic memoir at the beginning of the presentation, the creation of the book, what it meant to her, and what it took for that process. Her book is about what it was like for her growing up as a black girl in the 60s.
"I really like how reading her books. It makes me know that there are other people who like having the same struggles as me," junior Aaliyah Oliver said.
The majority of her book touches on sensitive subjects starting from what it is like being a black girl to teen pregnancy all the way to drug addiction. She writes for no particular audience. Instead, she writes just to write and she writes a lot. She writes multiple pieces of work at one to keep her busy.
"So when I'm writing I'm thinking about the questions I have and the thing I'm trying to put on paper and what Message I'm trying to display," Woodson said.
She draws inspiration from friends, family, strangers, and her own life experiences. Woodson said she does not seek to inspire anyone, but does so anyway with her blunt, descriptive, vibrant works of literature.
Students attending the event discussed how Woodson inspires their own writing and personal lives.
"I love reading books are so important if you were saying you can travel you can experience the world you learn and take the time to find books that engage you and help you to grow," Executive Director for Educational Equity at District 204 Jennifer Rowe said.
About the Contributors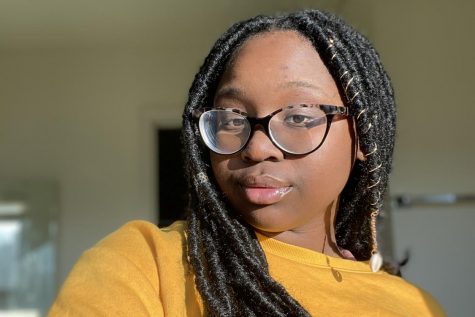 Jada Jones
Jada Jones is a senior and this is her second year joining The Stampede. She is the team's Diversity Editor. She enjoys reading and writing poetry. Her...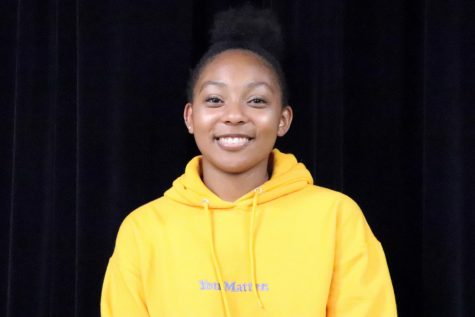 Noelle Pryor, Photography Editor
Noelle is a senior and this is her second year on staff. This year, she is the photography Editor. She is a very stressed person, so you may see her eating...