Stampede Staff Playlist: February Edition
 Confident by Demi Lovato
Contributed by Mishal Nizar
Demi Lovato composed this song to show everyone that she is proud in her own skin and a confident empowered female. She also wrote this song to show the world how one can go from being very insecure with body image issues to feeling proud of their body.
Think by Aretha Franklin 
Contributed by Mishal Nizar
Aretha Franklin, also known as the 'Queen of Soul', was advocating for women's rights and how they should be treated through this song. She wanted people to know that women don't need to favor men all the time, they shouldn't be forced to live by a script. The image of this song shows that there is no difference between men and women, they are indifferent in essence and should be treated equally.
Clean Me Up by Thomas Headon
Contributed by Ayden Reed
This particular song is by someone who may not be very well known, but certainly has a spunk and style that is easy to get addicted to. The upbeat music paired with the charismatic personality of Thomas Headon allows for an overall great song. It is something that you listen to if you want to get hype, or if you just want an easy song to listen to in your car. Regardless, I catch myself singing along to the catchy lyrics every time I listen. 
 
Always by Rex Orange County
Contributed by Ayden Reed
Rex Orange County recently came to Chicago on his Pony tour. Always is one of the best songs on the album due to the more heartfelt nature of the melody. Do not be taken aback by the strange first few seconds, because it does not accurately represent the entirety of the song. Most of his songs utilize his unique style while also allowing for music that is surprisingly easy to get hype to. This particular one happens to be a little slower, but regardless is a beautiful song that could give a good introduction to Rex Orange County as an artist. 
Maniac by Conan Gray
Contributed by Alexandra Guckel
This song has become popular recently, and is one of my favorites to listen to at the moment. It is super upbeat and happy, so it is really fun to listen to at any time during the day. I really like the chorus as well, which is what makes it such a great song. I would highly recommend listening!
Family by Chainsmokers
Contributed by Alexandra Guckel
I have not listened to Chainsmokers since I was younger, however, this song made me really enjoy their music again. This song is super positive and puts you in a really good mood, while also being filled with interesting beats. It also spreads a super great message, and is worth listening to. 
Gotta Get Back To Hogwarts by Cast of Starkid
Contributed by Madi Lumsden
With such an iconic history behind this song, it's no wonder I chose it. "Gotta Get Back to Hogwarts' starts off Team Starkid's "A Very Potter Musical" with a 7minute long introduction into the world they have created. As a fan of musical theater, I cannot stress how hard it is to NOT sing along to it. 
To the Quick by Enter The Haggis
Contributed by Madi Lumsden
One word. A total BOP! This song is a mix of pop/punk and celtic music that makes you tap your toes and feel the riverdance in your blood. With such a unique mix of sounds, it blends well and adds more diversity to any day.
View Comments (1)
About the Contributor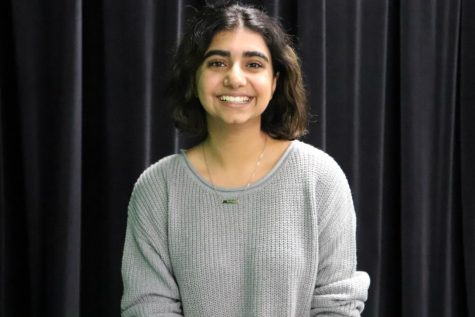 Myra Bajwa, Metea Media Editor-In-Chief
Myra Bajwa is a senior and the Editor-in-Chief of Metea Media. This is her third year on staff, and she is incredibly excited to lead the journalism team....