The Dark Horse Art Gallery gives credit to aspiring artists
An exquisite gallery featuring Metea students' unique artistic ability is put on every year to showcase all of the students' creativity. Metea's imaginative students showcase their art throughout the hallways of the school, but the Dark Horse Gallery allows students to discuss their art as well. 
"Teachers choose the artists and their work based on the strength and quality of the pieces. We select a variety of pieces and this show has over 60 different artists represented in probably about 70 different pieces," art teacher and coordinator of Dark Horse Gallery Karen Popovich said. 
The gallery provided snacks and smooth jazz up until the end of the first period so the artists could enjoy some time with their art, other artists, and their supporters. 
Most of the artwork presented was inspired by something the artists loved or found fascinating. Some of the creators dedicated their work to their friends or family, but others just created the pieces because it was fun.
"I made my art piece. I think just because I like just the movement of like a flame. And I feel like the way that it flows is really cool and it's something that looks really pleasing to the eye to some people. So that was kind of my inspiration, and since we were doing sculptures, and one of the options we had was to do like a light sculpture I thought that would be a good thing," senior Shelby Brown said. 
Most of the students were not expecting to be in the gallery. The students never know who is going to be selected or which piece will be demonstrated. A majority of the artists rely on work ethic and effort in order to have their art chosen.
"I am an AP [art] student this year and I put a lot of effort into my art. I don't really expect to be rewarded for it just because it's something fun that I do. So it was a really nice surprise to see my piece in the show," senior Morgan Carioscia said. 
About the Contributors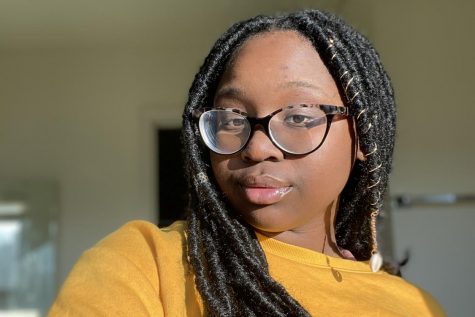 Jada Jones
Jada Jones is a senior and this is her second year joining The Stampede. She is the team's Diversity Editor. She enjoys reading and writing poetry. Her...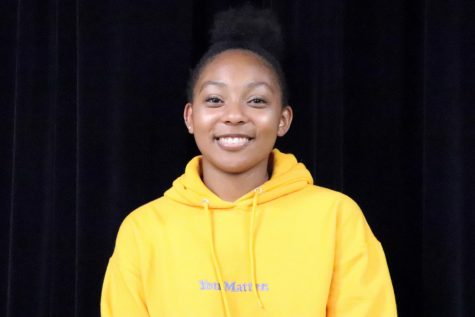 Noelle Pryor, Photography Editor
Noelle is a senior and this is her second year on staff. This year, she is the photography Editor. She is a very stressed person, so you may see her eating...