Me to We shines the light on impoverished villages with their Watts of Love initiative
Me to We created the Watts of Love campaign to turn off the lights and give someone in a less developed country access to renewable energy. Watts of Love is an organization that raises money to give solar panels to less developed communities without access to electricity. This goal is being adopted at Metea through Me to We in an initiative spearheaded by senior Nynika Badam. 
"It's this really cool campaign to raise money to bring solar powered lights to underdeveloped countries in order to get them out of light poverty and poverty in general," Badam said. 
Starting March 11 and carrying through March 26, there will be fundraising and various challenges to raise awareness for the energy deficit around the world. They hope to start with Watts of Love Thursdays, in which teachers can teach with the lights off or encourage students to work without their chromebooks. 
"We hope that a large portion of the student body will go dark for 24 hours, and that will basically be the awareness portion of it," Badam said. 
The mission statement behind Watts of Love revolves around not only giving light, but also educating and connecting with everyone the group meets. They hope to give people what they need to raise themselves out of the darkness of poverty. 
"The goal is to get as many people involved as possible and to also raise awareness because not everyone knows that there's so many people that don't have access to good light," senior Nandini Arakoni said. 
Me to We hopes to continue this initiative in the future, but because this is the first year for Metea, the future depends on the participation of the students. 
Students can participate by actively taking part in Watts of Love. They can keep their eyes out on posters and TV slides as well as contributing to the fundraising page. 
"Donate money and spread the word by spreading the link," Badam said. "Basically just racking up that cash to help people."
For more information, follow them on Instagram @MV.WattsofLove
About the Contributor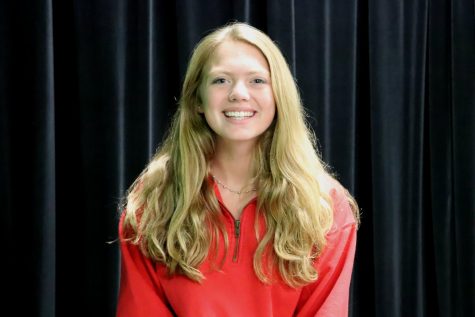 Ayden Reed, Headlines Reporter
Ayden is not very excited to be a senior, but she is extremely excited to be a part of journalism. Despite embarking on her newfound passion for writing,...