Breaking: 204 pauses hybrid instruction plan due to increase of COVID-19 cases
Superintendent Dr. Adrian Talley delayed the start of hybrid learning, referencing the increase in COVID-19 cases in the community. He announced the change in a message to families Monday afternoon. All students will continue remote learning until at least Nov. 13. Some students with special needs, however, will continue receiving services from their schools.
"We know that pausing our transition to hybrid is disappointing to the families that selected this option," Talley said in the message. "We must continue to prioritize the health and safety of our students and staff."
Talley notified families about the two metrics the district is measuring for clearance to transition into hybrid instruction last week. Those benchmarks included a substantial community transmission level and an increase in weekly case counts for three consecutive weeks.
Although the district planned to review data for this upcoming Monday, today's report from the DuPage County Health Department met the two criteria to pause hybrid instruction. New positive COVID-19 results rose from 119 last week to 152 per 100,000 residents this week, which is double the amount of cases three weeks ago when the rate was 79 new cases per 100,000. Considering the report from the DCHD, the increase of COVID-19 cases, and the increase in youth cases to 13.2%, the county will stay at the Substantial Community Transmission level when the DCHD releases their report next Monday.
"It makes sense to make this announcement now instead of next Monday," Talley said, "to help assist families and staff in planning schedules."
Talley emphasized the importance of wearing an effective mask, frequent hand washing, social distancing, and staying home when feeling sick to help lower the rate of community transmission. For more information on COVID-19, visit the DuPage County Health Department.
Leave a Comment
About the Writer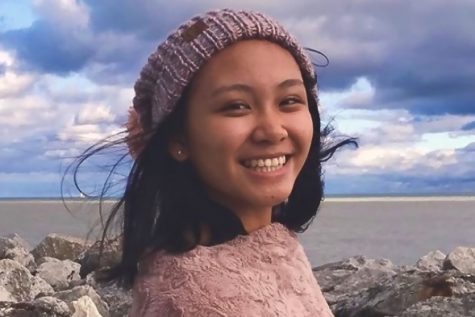 Leland Pan
Leland is the Editor-in-Chief of Metea Media. She was a sports Reporter her sophomore year and the sports Editor in her junior year. After spending two...