30 creators and one mission: Student Press Freedom Day reinforces our work as journalists with press freedom
Student Journalists are not just the connection between the students and school. We are the glue that holds our community together. Friday is national Student Press Freedom Day, and it is another reminder of how imperative our work as journalists is in an ever-changing world.
 In addition, it is the support from our administrators, the Speech Rights of Student Journalist Act, and our First Amendment press right which gives The Stampede the privilege to fill in the unidentified issues where local news outlets are unfortunately unable to cover. 
COVID-19 forced our community apart this year, and this meant it was more important than ever for our readers to connect through our publications. In a year of a million uncertainties, one thing we were confident in was our commitment "to educate, inform, and highlight the stories that walk Metea Valley's halls." 
In the fall, faculty members were back in the building, while students stayed home. The quiet hallways were not the only things that were different. Even though students were at home, we wondered how our teachers were protected. Our coverage then opened up another question: Are teachers' voices being heard? While we typically focus on the student perspective, we also believe it is important to highlight our educators and foster an overall understanding of the new way of teaching and learning. In effect, it pushes our newspaper staff to seek the truth and report it. 
In addition to covering the COVID-19 pandemic, our reporters have published stories about the pandemic of systemic racism. Our coverage sought to address systemic racism and implicit bias in our school district, which furthermore, to help propel a new conversation of advocacy and civic engagement. 
Other school newspapers do not have the same privileges as we do. The Supreme Court decision of Hazelwood School District v. Kuhlmeier gave the right for school officials to censor student journalism. Although state legislatures are continuing to offer more protection, we must fight for those who do not have the full ability to practice scholastic journalism.
There will be no democracy if journalism ceases to exist. There will be no democracy if student press freedom does not exist. Knowing this, despite our challenges, we are the ones that question the unquestioned. We are the ones highlighting the strengths and weaknesses of our community. Wherever the story was, we were there, and we will continue to be where our neighborhoods need us.
Leave a Comment
About the Contributor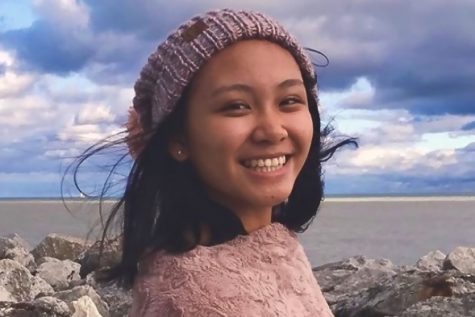 Leland Pan
Leland is the Editor-in-Chief of Metea Media. She was a sports Reporter her sophomore year and the sports Editor in her junior year. After spending two...