Brandy Melville's one size fits all standard is outdated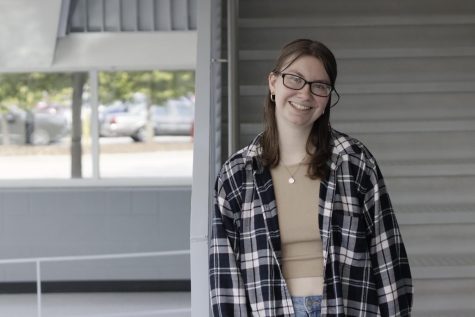 More stories from Allison Davids
Fashion is a big part of how people express themselves. A popular clothing brand that students wear is Brandy Melville. The company is an international Italian clothing company directed to teen girls for its cute and simplistic clothes. Despite their clothes being cute, they brand their clothes as "one size fits all." The term one size fits all should not exist due to the fact that people are different body types, and do not fit in one specific size. 
"It would be a smarter marketing decision because a lot of people watch online videos about their clothes that want to fit in their clothes," junior Ananya Sampathkumar said. "People will invest in that type of stuff if they have the chance to, and it would be good for the brand." 
Brandy Melville provides a wide range of clothes on their website and adds new items often. The brand's fabric and quality of their clothes are great. Compared to other brands like Pacsun and Forever 21 the price range of their items is expensive, with their tops starting at $14 and their hoodies cost around $38. 
The brand designs its clothing to fit the typical size extra small and customers who are "skinny" or "shorter" girls. When looking at the website, the products have one sizing option. Further investigating the sizing, the measurements are interesting. For tops, the length ranges from around 18 inches to 22 inches, while the bust is 16 inches to 18 inches. Meanwhile, the "oversized" products' length ranges from roughly 28 inches to 32 inches while the bust ranges 22 inches to 28 inches. The way they size their clothes is a purposeful choice to give people an "oversized" fit. 
The brand's most noticeable item that has the oversized look is the Christy Hoodies. The term "oversized'" can be offensive to some students. Saying something is "oversized" means that the item fits bigger because it is not your normal size. Using this word to market clothing is a false marketing strategy.
Brandy Melville's one-size standard adds to the ongoing issue of body shaming. Girls will degrade other girls for looking a certain way. Brandy Melville markets their clothes as "one size fits all" to prevent criticism of their products being size-inclusive. Size inclusivity is a way of body shaming. Their clothes being one size sends the message that one can fit all sizes. In reality, the clothing does not fit all sizes. Companies should not produce and market clothing as "one size." This label and many other terms have affectteenagers' self esteem and body image.
"I think Brandy Melville's reason to have this one size fits all thing is because they are monopolizing this value that you are supposed to be or a certain size to fit in the clothes, but in reality, we all have different body types," junior Priyanka Jidagamu said.
Brandy Melville's products are great, but as a company, they have some problematic issues. To improve the brand, the company should design its products to fit a range of sizes. The brand's clothing lacks diversity in race and size. Their "one size fits all" standard is false. This standard does not exist because people are of different sizes, shapes, and colors. Teens around the world should have the freedom to express themselves through fashion. It would be beneficial for Brandy Melville to quit this one size fits all standard because fashion sparks creativity and is not limited to any size.
View Comments (8)
About the Contributors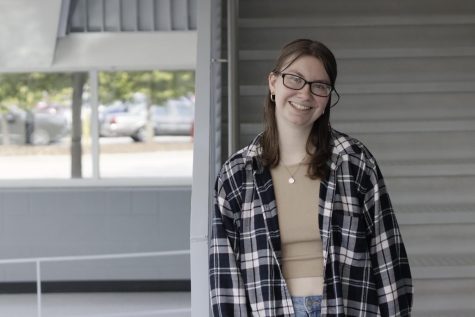 Allison Davids
Allison is a senior and she is the copy editor for her second year on staff. Her outfits are definitely ones you have seen in the hallway before. Her hobbies...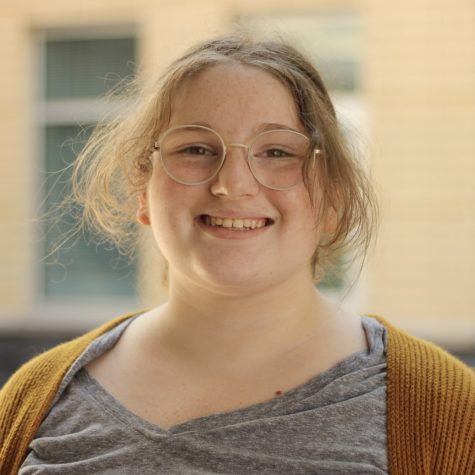 Jane Shiff
Jane is a senior and the graphics editor for the newspaper staff. This is her second year as staff for the newspaper. She enjoys drawing,knitting and anything...