Getting hit by a car is never a pleasant occurrence, and definitely not on the first day of school in the parking lot, but unfortunately, I got that experience firsthand.
Walking back to my car after school has become an unconscious habit for me, as is for those of us who drive to school. The faster I gather up my passengers, the less we will have to wait in the lines formed to exit the parking lot, but what becomes clear very quickly is the lengths others will go to in an attempt to get ahead of other cars, regardless of whether or not it is logical. 
On the first day of school when I pulled out of my parking spot, I was already frustrated while entering one of the car lines, as a student had attempted to cut me off from the side in order to secure a spot in front. I had honked my horn at them assuring them that if they came any closer they were going to hit my car. Unfortunately, while this person got the hint, they were not the only driver that day with their attention elsewhere. 
Moving my way through the car line to the exit, I proceeded to "inch" my way through, copying the start-and-stop movement of the car in front of me, however, the car behind me did not, proceeding to rear-end my car. The whole line stopped because of this accident, and it was not until we pulled into the small lot near the tennis courts, that the line was able to move again.
Ironically this was around the same time the traffic patrols went back inside the building, creating an even less organized traffic system in which students became even more eager to get out as quickly as possible. This makes it more unsafe for students and cross traffic on Mustang Way where parents drive their kids home from school. 
At an intersection, whoever gets there first is supposed to take their turn, however, apparently, this rule does not apply in the Metea parking lot because I have witnessed instances where there will be two, three, and even four cars, that go along with the person in front of them instead of waiting for the cross traffic to take their turn numerous times. 
This is an issue for a number of reasons, the most important being the safety concern it raises. If someone is on their phone, or otherwise not paying attention and attempts to take their turn while another person cuts them off, it could lead to a very close call. 
"Everybody is in a huge hurry to get out which leads to poor driving," Deans Assistant Samantha Ryba Garcia said. Garcia assists with patrolling the parking lot.
 "I do not witness near hits as often as you would think, but when I do, they are really close calls. While I do not feel unsafe doing my job, I am scared for [the students] out [In the parking lot]," Garcia said.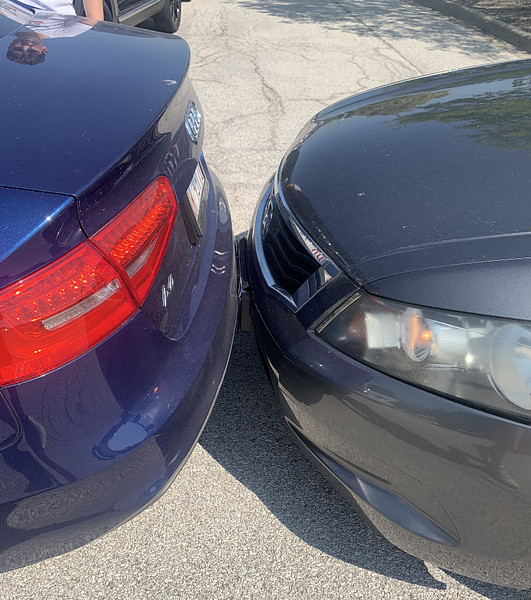 This current system is not safe for students and we are in need of more staff outside patrolling the parking lot in order to ensure, not only that people are following traffic laws, but also to prevent another accident from occurring in the parking lot.