Boys' Football falls short to rival Neuqua Valley
Photo by Connor Smith.
As the beginning of the school year has arrived, the beginning of football season has begun too. The varsity football team started its season off with its first home game against rival Neuqua Valley on the Mustang stadium field.
"All summer, we have been working hard on developing our playbook and relationship as a team. We plan on taking our season one week at a time," junior Aaden Hoag said.
However, the Mustangs fell short to the Neuqua Wildcats on Friday night, losing 7-35. Although the team took a loss for its first game, it was the annual Senior Night for the seniors graduating in the Spring.
"We're not just a team, we're a family. Throughout the offseason, we're doing stuff together and doing practices on our own," senior Ryan Malone said.
The athletes continuously showed hope and determination throughout the entirety of the game. The team also stood strong and kept up good defense as the game went on. Along with the well kept determination, the team had the support from each other, the coaches, and the outstanding student section as always.
"Playing with [the team] is the best part of the whole year," senior Adam Nicodemus said.
The team is currently 0-1 for its record, and are looking for opportunities of growth throughout the season. The Mustangs will be playing at home again this upcoming Friday against Naperville Central for their first conference game of the new season.
"I'm just looking forward to playing with my team. Win or lose, I love football. And when you have a team like we do, it's always going to be fun," Hoag added.
View Comments (5)
About the Writer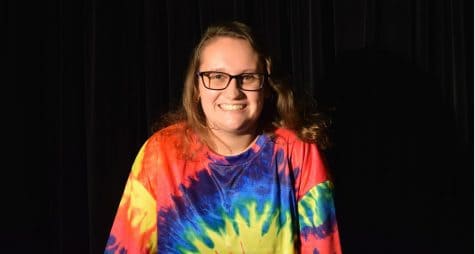 Kellie Foy, Magazine Editor-in-Chief
Kellie is a senior entering her third year of the Stampede. She is the Magazine Editor-in-Chief and has been a sports writer for the past two years. She...