Extracurricular conflicts stem from a lack of communication
Students want to make a successful life for themselves, especially in high school.  As such, many high schoolers take extracurricular courses that will guide them to their eventual long running path. Plus, it looks pretty good on a college application, so there's that.
Many high schoolers may already know what their passions lie. They take classes and extracurricular activities that relate to their love, whether it be charity, theater, music, and more. This can lead to an overworked schedule that drains the students, as well as conflicts with everything they're involved with. Do we blame the student? Maybe. But what about the people who run the clubs and take no time to consider other people's schedule?
High schoolers lead very busy and stressful lives, having to commit to several activities in the school in order for their lives to be better. Conflicts will be inevitable and the students need to make tough choices to relieve those stresses. But teachers should also make that process easier by making sure the students are following their dreams while also staying committed to their clubs. Staff members get mad at students and call them disloyal for an inability to make a meeting or rehearsal when they should have expected those to occur in the first place. They often assume that if they're committed to one thing, they should only commit to that one thing and there's no room for flexibility. This is why teachers should communicate with their students about other commitments, as well as extracurricular sponsors so that there are as little conflicts as possible.
"This week I have an event for Youth and Government on Friday and had to cancel two rehearsals for Speech. It's definitely a little stressful and I've had to move things around. It's kinda idealistic to ask the sponsor to fit their schedules around everyone else," sophomore Aryanna Amin said.
That's not to say that all teachers are unwilling to support and compromise with those involved in many extracurriculars. The best case scenario is for somebody to remain involved with everything they love thanks to the help and support of staff members who care for their students. Some students will have an easier time and find that a lot of the teachers are compromising and easy to work with. But many staff members are quick to blame their students for a lack of commitment instead to trying to solve the problems, leading to unresolved conflicts and strained relationship between staff and students.
"When they're setting up schedule for a club, they're not considering your schedule for other possible clubs, so they don't all coordinate," junior Jayci Jeffirs said.
This is especially confusing when the things you're involved with connecting to the same category. You'd think there would be more of an understanding if you were to miss an extracurricular date. You'd also think they would put more effort into making sure the dates don't conflict. But that's too much to ask for. A recent example that I've come across is people in Choir who become involved with activities like Madrigals and Off the Record who are also involved with the fall musical. Rehearsal dates conflicted with each other and sometimes rehearsals got canceled. Considering they're both related to Choir, there should have been a bigger understanding of conflicts and a greater effort to communicate with staff to make sure these get resolved. But of course, most teachers don't want to take responsibility. It's much easier to blame the students for not making it on time or for missing a rehearsal than it is the actually get to the root of the problem.
"I know some other people that are in more activities, so it makes it difficult. Since their both part of the music program. They both have to deal with the same kinds of rehearsals since the concerts are around the same time," freshman Jake Zeitner said.
Although my feelings towards this topic remain strong, from what I've seen I am in the minority. Many of the students interviewed acknowledged a number of conflicts involved with student schedule and some have informed of the overworked nature of extracurricular life. What struck me was the optimistic views that many of the students had towards these topics. Some felt that it was more of a student responsibility to get these clubs and some didn't experience these conflicts at all, citing people they know that go through these rough schedule.
"Some of my teachers have been pretty schedule, especially with English because I had this huge paper due on Friday that I didn't get done because of tech week, but my teacher was super flexible and let me turn it in on Monday," freshman Dylan Catapat.
It's obvious that most of the staff members here at Metea do try their best to make the students lives easier, trying to rearrange their schedules during the club activities. But these conflicts could have avoided if staff communicated with other clubs and talked with their students ahead of time so that conflicting schedules are less likely to occur. It creates a more understanding environment that lacks tension and makes extracurricular activities a more inviting place of commitment.
"I just think it would help if the directors in my two groups would communicate together if I told them about my situation," junior Abi Bradshaw said.
About the Contributors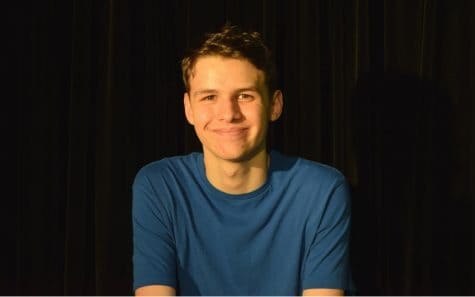 Ben Weiss, Perspectives Editor
Ben Weiss is a senior perspectives editor and writer. It will be his second and last year on The Stampede. Other activities he's involved in include...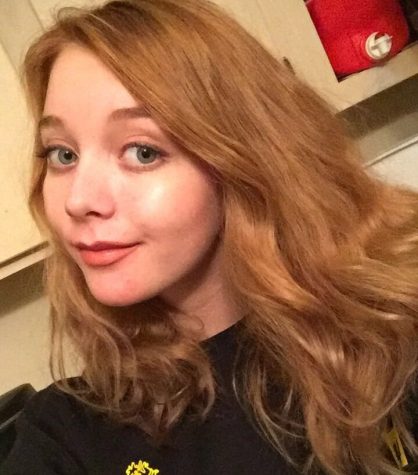 Delaney Reed, Photographer
Delaney Reed is a senior at Metea. This is her first year as a photographer for News Journalism and she is also a member of the MV Speech team. She hopes...