'The Hate U Give' opens eyes to POC struggles and leaves a meaningful impact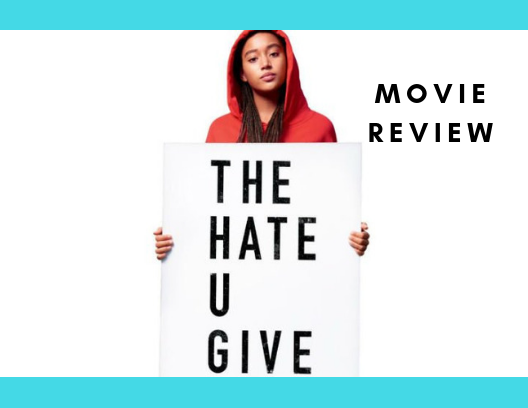 "The Hate U Give" follows Starr, a 16-year-old girl who witnesses her friend, Khalil, get unjustly shot by police. We see her struggle with a range of things like PTSD and having to switch between two versions of herself. Version one, Garden Heights, which is the poor neighborhood she grew up in, and version two, Williamson Prep, a school full of whites with little to no diversity. I've read the book, which I loved, so I'm going off of that.
There's been some controversy about the choice of casting Amandla Stenberg. I'm sick of seeing her in movies. The Darkest Minds, Everything Everything, and now "The Hate U Give". There are other great actresses that could play black girls in these book adaptations. As a black girl myself, it'd be nice to see some other faces. We all don't look like Amandla. Not to mention that she looks just a little odd next to her darker skinned family, which consists of a mother, father, and two brothers. I could go on, but let's save you some time.
First, let's go over the movie itself. I absolutely loved Anthony Mackie and Russell Hornsby. Mackie played the intimidating gang leader very well. Hornsby played Starr's supportive father amazingly. Whether he's comforting his young son Sekani after a confrontation with the police or threatening King for messing with his family, you can tell what he's feeling, and you can sympathize with him. Despite my annoyance with Stenberg, she actually did a pretty great job. She especially performed well in the shooting scene. It was very realistic and didn't seem comical at all. The horror on Starr's face, the fear on Khalil's, it was all very realistic and very well acted. The dashcam was a nice touch. Props to all the actors in this scene, including Starkey, who played Brian Macintosh, the cop who killed Khalil. Even though I knew it was coming, it made my heart race.
As expected, a lot of things in the book were skipped on the big screen. One thing in particular that I was disappointed with was that they skipped ENTIRELY over the character Devante, who played a significant part in the book. His name wasn't even mentioned. Also in the novel, there was also more content and development on characters like Kenya, Seven, and Hailey. On the other hand, some things were changed entirely, like interactions between certain characters. Most importantly though, the delivery of Thug Life was different.
Tupac's Thug Life, The Hate U Give Little Infants F—s Everybody, is a phrase repeated throughout the book and of course, the movie. This message is especially important to Starr, because it was Khalil who introduced it to her. The more she deals with his loss and witnesses the horrible things going on around her, the meaning of Thug Life becomes more and more clear, both to Starr and the audience. In both versions, despite the differences, the delivery of the message is good, which I appreciate. It's also an eye-opener, Thug Life is still relevant today and still applies everywhere throughout the world. I encourage you to look into it.
As a movie itself, it's great! Good acting, for the most part,  and a great story. As a book adaptation, it's alright at best. Seeing all the stuff they missed in the book was a letdown and knowing there was more to story than what they showed. There was so much more development, and moments hit you way harder and were way more meaningful. Things will really feel rushed if you've read it. But if you're an avid reader like me, you're used to it.
This isn't an NWA "F— The Police" and all-whites-are-bad type of story. This movie shows a bunch of struggles POC have. Writing this article, I realized that I relate to Starr more than I thought, and I saw myself in her and other characters. I felt their pain. I felt their anger. I felt their struggle. I feel this story. Book or movie, it covers so many controversial topics and is a great discussion starter. 
View Comments (2)
About the Contributor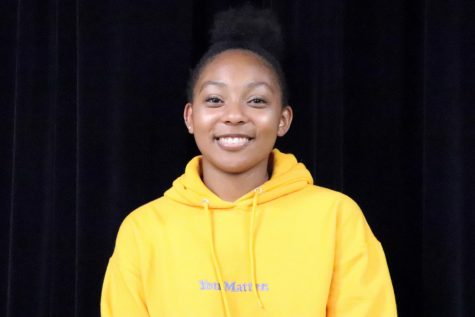 Noelle Pryor, Photography Editor
Noelle is a senior and this is her second year on staff. This year, she is the photography Editor. She is a very stressed person, so you may see her eating...