Oscar Week: Why each best picture nominee can win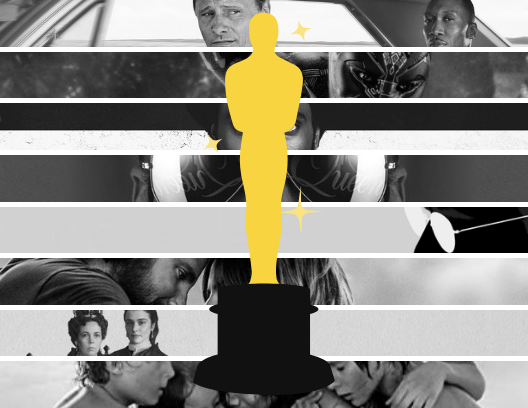 Black Panther – Lauren Coates
A virtually seamless blend of big-budget action and deeply meaningful drama, Black Panther defied genre conventions by rooting itself in the rich history of African culture. Achieving massive critical and box office success, Black Panther made history as the first superhero movie nominated for best picture -and with good reason. T'Challa's central struggle to decide whether or not to open Wakanda's borders to the world is not only a striking commentary on the moral obligations of global powers but also an exploration of the pressures put on political leaders to keep their nations strong while also upholding their own personal convictions. Strengthened by beautifully elaborate production design, striking costumes, a soaring score, and a no-holds-barred performance by Michael B Jordan, Black Panther works not only as a political commentary and a superhero flick but also as a celebration of African tradition and culture, the likes of which the academy has never seen before.
Blackkklansman – Nate Burleyson
Blackkklansman is Spike Lee's best shot at an Oscar yet. The film follows Ron Stallworth (John David Washington), the first black cop in Colorado Springs, and his undercover mission to infiltrate the local chapter of the Ku Klux Klan. He uses fellow cop Flip (Adam Driver) as the face of his brigade. The story is loosely based on a true story or as Lee calls it "some fo' real fo' real shit." Lee's own hand is all over this film, the soundtrack is timely and celebratory of the film's message. The juxtaposition of Black and White power and Stallworth's version of the revolution versus the black student alliance of the local college's beliefs. There's a profound commentary on how our racism issues in America aren't gone, but it exists in different versions of what it used to be. There's real footage of the Charlottesville attack at the end, and footage from D.W. Griffith's "The Birth of a Nation." This film tackles race in a historical setting as well as any recent movie, and Lee's style fits it perfectly. This movie doesn't have many wins this season, and it would be the first best picture winner in a long time to not win any Guild awards.
Bohemian Rhapsody – Lauren Coates
The dark horse of the 2019 awards circuit, Bohemian Rhapsody defied its painfully average 61% rating on Rotten Tomatoes with by nabbing a surprise win for best picture at the golden globes. Following the life of legendary rock icon Freddie Mercury, the film somehow manages to ground the famously flamboyant frontman with a deeply emotional romantic storyline and a stark portrayal of Mercury's struggles with substance abuse. Though its chances have been admittedly marred by the accusations surrounding its director Bryan Singer, it would still be unwise to count Bohemian Rhapsody completely out of the race. Whether or not you're a fan of Queen, it's almost impossible not to want to stand up and sing along during the final "Live-Aid" sequence, and Rami Malek's career-defining performance in the lead role is an undeniably spectacular portrayal. Though it may seem unlikely, Bohemian Rhapsody has managed to secure all the right awards and accolades that act as stepping stones to the coveted best picture win on Sunday.
A Star is Born – Nate Burleyson
The fourth remake of this love story was one of the most hyped up movies this award season. The trailer played in every theater for the entire summer and got people talking about Bradley Cooper and Lady Gaga's take on the timeless tale. When it released it was a box-office and critical darling. People raved over the lead's chemistry, Cooper's directorial debut, and the song "Shallow" shot up the Billboard charts. It was considered a runaway favorite for Best Picture. But the film's once raging fire has become but ash. Cooper has gone empty handed all winter and "Shallow" has been the only awards lock. It's not really a culturally important film, or even technically triumphant. Yet the film has the blueprints to surprise a lot of people come on Sunday.
Vice – Lauren Coates
Another seemingly unexpected nomination, Vice is one of this year's most unexpected and divisive nominees for best picture. Chronicling the life and career of former vice president Dick Cheney, Vice is a scathing commentary on the corruption of politics, manipulation of public perceptions, and the astonishing true story about how Dick Cheney went from congressional intern to the most powerful vice president in United States history. Thanks to Adam McKay's unique directorial style and an airtight script, Vice is a drama that's as shocking as it is funny, and with standout performances by Christian Bale, Amy Adams, and Sam Rockwell, it could very well be a top contender. Given Christian Bale's recent win at the Golden Globes for best actor, coupled with the seven other nominations Vice has racked up, including Makeup & Hairstyling, Vice seems poised to take the Oscars by storm, just as its titular character did in the White House.
Green Book – Nate Burleyson
Green Book's awards success has been a talking point for realistic portrayal in biopic films. As well as a conversation on what types of films really have something profound to say about race, who is capable of talking about it, and how real to the real-life story does the screenplay have to be. Where do we sacrifice realism for entertainment and a clear conclusion? Green Book to me felt like a movie they make to show the real people's faces at the end credits. Yet I found the friendship of Dr. Shirley (Mahershala Ali) and Tony Vallelonga (Viggo Mortensen) to be a compelling look at human interaction. The movie has picked up enough steam with a Golden Globes win showing that people do find it up to par. The film fits all the necessary criteria and precursors to win the big award on Sunday.
The Favourite – Lauren Coates
One of the few nominees that fit the typical profile of the best picture nominee, Yorgos Lanthimos' The Favourite is a cruelly cynical and bitingly humorous look at high society life in 18th century England. Following the (mostly) true story of the power struggle between Queen Anne's closest ladies in waiting, The Favourite is filled to the brim with elaborate costumes, stylized editing, and shockingly vile dialogue that perfectly juxtaposes the 'prim and proper' ideas that conventionally surround the era. It's no secret that Academy voters love a historical drama, and The Favourite is a perfect example of how a period piece can reflect criticisms of the era in which it was made. Led by a fantastically manic Olivia Coleman and co-starring Emma Stone and Rachel Weisz as the two vying for her affections, The Favourite's cast, subject matter, stylistic choices, and production design all contribute to its strong chances for taking home the gold.
Roma – Nate Burleyson
Roma is a deeply personal piece by Oscar winner Alfonso Cuaron (Gravity, Children of Men). A Spanish language film following a family and their maid, Cleo, based on Cuaron's own upbringing. The film follows the tragedies the Mexico City family faces, class differences, political turmoil, and the most prominent theme: women and their strength in adversity. There is a line late into the film where the mother of the family tells Cleo loosely that "we women are always alone." This film was triumphant and beautiful, on a technical and narrative level. The movie, in my opinion, operates on another level from the rest of the pack. The film has a very good chance to win both Foreign-Language and Best Picture. As well as Cinematography, Screenplay, and Director. The precursor of the Directors Guild Award certainly gives the film the respect and record it needs.
The rest of the Oscar Week Stories
The Academy is just as confused as we are
Why Black Panther made history as the first superhero movie nominated for best picture
Minding the Gap's Documentary nomination is perfect recognition
View Comments (2)
About the Writers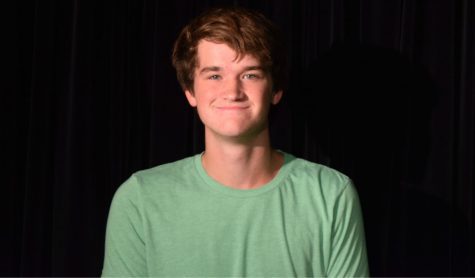 Nate Burleyson, Sports Editor
Nate Burleyson is the Sports Editor and the local blog boy of Meteamedia.org. He is commonly found writing, watching movies, or napping. You can follow...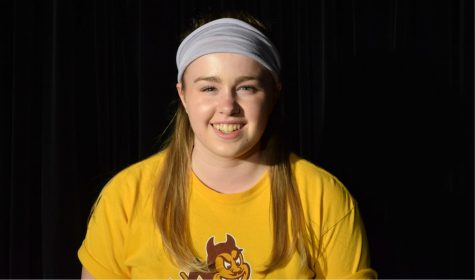 Lauren Coates, Headlines Reporter
Lauren Coates is a senior and a first year headlines reporter for Metea Media. She loves all things pop culture, including music, TV, movies, and celebrity...