Metea athletes continue to stay in shape amidst COVID-19 restrictions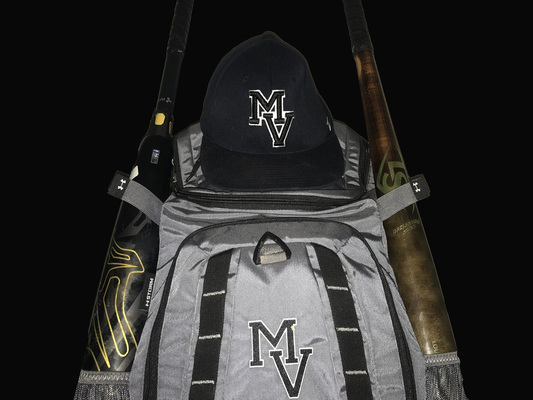 In an uncharacteristic period where Metea athletes had their season canceled last year or pushed back this year, they are still staying in shape and making the most out of their opportunities at home. 
"The most important aspect of my preparation for the spring baseball season is continuing to stay motivated," pitcher Kishor Moorthy said. "Staying motivated means continuing to workout, practicing baseball specific skills, and studying the game."
He hopes to help the varsity team by refining those specific baseball skills. They include focusing on his pitching velocity and expanding his pitch repertoire. 
"Under this goal, I have many sub goals including increasing my pitching velocity and becoming more comfortable with my secondary pitches such as my changeup and slider," Moorthy said. "Adding to and further developing one's pitching arsenal can be vital to a baseball team's success. It can catch opposing hitters off guard. This causes those hitters to miss more pitches or hit into weak contact."
Senior Scott Lou aspires to make team chemistry a priority in the Metea Valley boys' basketball program. 
"That [team chemistry] is one of the most important if not the most important aspect of basketball and I assume most team sports," Lou said. "You become more confident in yourself and your teammates, which only projects success." 
Lou has stressed the importance of keeping his teammates accountable.
"It is hard to keep your drive with everything shut down, but it is crucial to continue to push yourself even when life does not want you to," Lou said. 
In addition to mental strength, physical strength and endurance is crucial to success in a demanding sport such as soccer. An example of this physical strength is the running required in an average soccer game.
"Soccer skills stick with most people, yeah, you can get rusty, but how fit you are can change based on time," senior Lauren Wardell said. 
Despite the changes in weather, Wardell continues to find ways to maintain her physical endurance. 
"This summer, I made sure to get out and go on runs through my neighborhood a lot and track the miles, and now that it is colder, I either use the elliptical from my house or the treadmills at the gym," Lauren said. 
The running in the summer may help her reach her personal goals for the season. Wardell hopes to improve her mile time and improve her ball skills, as running builds up endurance, speed, and helps with footwork. 
"I want to be able to go out in my last season with a growth mindset, knowing things might be hard at first after not playing for so long, but to enjoy the last bits of it before I graduate," Wardell said.