A comparative, spoiler-free review of "Doctor Strange in the Multiverse of Madness"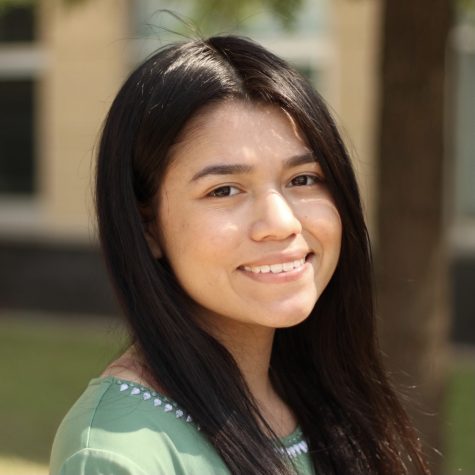 More stories from Isabela Sanchez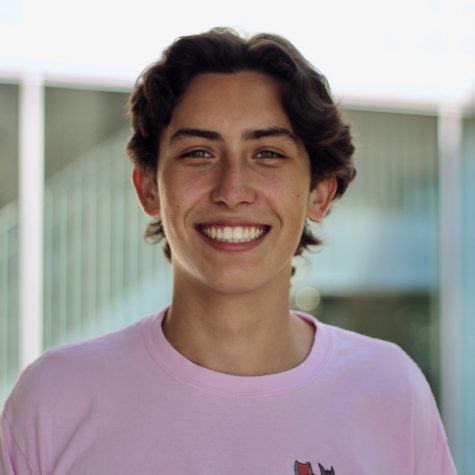 More stories from Aidan Renteria
To honor the concept of a multiverse, seven writers from four different schools decided to collaborate on this review. You can read from the Echo, the North Star, and the Central Times.
Marvel's newest phase four film, "Doctor Strange in the Multiverse of Madness," has finally hit theaters after months of being delayed. Including Doctor Strange, phase four films and TV shows have been and continue to be highly anticipated by fans for their exhilarating plotlines and exciting new characters. But is phase four living up to its high expectations by fans? Or is it crumbling under the pressure? 
"Multiverse of Madness" centers around Doctor Strange (Benedict Cumberbatch) as he travels and discovers more about the multiverse. With the aid of Wong (Benedict Wong), America Chavez (Xochitl Gomez) and Christine Palmer (Rachel McAdams), Strange fights off dangerous threats to the fate of the Multiverse. Without revealing plot points, we will dive into our thoughts on how "Multiverse of Madness" lived up to phase four's expectations or fell short of the bar. 
Bela's opinion:
It is clear that the Marvel Cinematic Universe (MCU) is trying to make phase four stand out, and "Doctor Strange in the Multiverse of Madness" does absolutely that. It is not the best film of phase four, but it does prepare Marvel fans for the new direction Marvel Studios is heading in. 
Phase four has left many fans feeling very divided and this movie is no exception. The only thing I can recommend is to not go in with any expectations
I believe that the movie could have been way stronger if it was a Scarlet Witch movie instead of a Doctor Strange movie. The film feels like a sequel to "WandaVision" with Wanda spending the entire movie trying to find her kids. Audiences get to see how strong Wanda has truly become after the events of "WandaVision." Speaking of a new direction, America Chavez was introduced. While I enjoyed Xochitl Gomez's portrayal, she often seemed more like a plot device to speed up the movie rather than an actual character.
"Multiverse of Madness" could have done better, but Marvel writers are showing fans of the MCU that they are not afraid to take risks and that they are open to change. The director, Sam Raimi, was given creative control and brought an eerie vibe to the film that sometimes put me on the edge of my seat, but I still wanted more from the movie. Overall, I am optimistic about the change Marvel writers are going to bring to future projects because they are clearly not scared of holding back.
Aidan's opinion: 
With Director Sam Raimi's "Multiverse of Madness" being the newest addition to the ever-growing MCU, I was super excited to see where Doctor Strange was heading in his newest adventure. The first "Doctor Strange" was a fun ride and one of the stronger origin story motion pictures in the MCU, so this had to be even grander with more danger, characters, and universes. "Multiverse of Madness" adds to the overall MCU, bringing in the danger of multiple universes to Doctor Strange. 
This movie is different from a typical MCU movie, but really a lot of Marvel's phase four projects have been unlike their past filmography. Raimi is known for his strange and horror filmmaking and he brings that to this movie. His dutch shots of creepy perspectives are full of the Raimi style from his past films such as "The Evil Dead" and "Spider-Man" trilogies. The way this movie looks is also fantastic. It was one of the most unique-looking superhero films brought to screen, really feeling like the comics that Strange was introduced in back in the 60s. Raimi did the best he could to bring about a great Doctor Strange story to the screen. 
The characters within "Multiverse of Madness" were fun, but the inclusion of too many characters held the story back a bit. Benedict Cumberbatch is great once again in this movie, as he is a good Doctor Strange. Elizabeth Olsen as the Scarlet Witch is also very well done, with her performance being the strongest in the picture. Both characters already have a past, so fans can build their knowledge of what is happening, but not all the characters have the luxury of having their own prior movie or TV show. The strongest parts in "Multiverse of Madness" were the ones with Strange and Maximoff.
Everyone else in this movie felt a little lackluster. America Chavez, portrayed by Xochitl Gomez, felt depthless with her only purpose being a gateway to other dimensions. I wish we got to go more in-depth with who America Chavez is and where she came from to better understand her intentions. 
The cameos in the movie were insane though. As a Marvel fan, when they introduced the Illuminati and all the members that resided within it, everyone in the theater began to cheer or scream, myself included. All the cameos were great, including the inclusion of Raimi's friend Bruce Campbell, Ash Williams himself. 
Raimi's films have always been a pleasure to watch, especially "Evil Dead II" and "Spider-Man 2," but this film felt like him, yet did not. It being an MCU film caused reshoots and adjustments to his true vision to better fit the overall universe. Due to this, "Multiverse of Madness" felt confusing, not knowing where to go and with way too much happening for the two-hour run time. What they had was fun and engaging to the everyday Marvel fan, but it left me with more questions than answers. "Multiverse of Madness" is a unique film within the MCU with good ideas, which makes it a seven out of 10. Raimi did what he could with the story provided and I respect him for taking the project upon himself. Doctor Strange will return and where Marvel will take him next is unknown in the grand scheme of the MULTIVERSE.
Leave a Comment
About the Contributor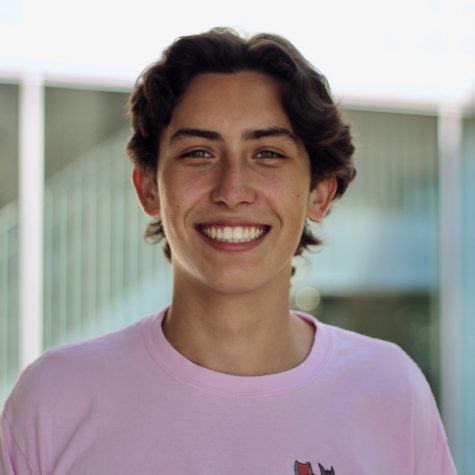 Aidan Renteria
Aidan is a Senior and is a first year for the stampede. He is a photographer, but he also really enjoys writing whether it be for the stampede or just...