Stranger Things Season 2 exceeds expectations
Hang on for a minute...we're trying to find some more stories you might like.
The first installment of "Stranger Things" was a booming success within the binge-watching Netflix community. With its charming kid actors and mysterious storyline, it gave the audience a chance to explore a new alternative sci-fi universe.
I'm usually not a huge fan of any science fiction movies or TV shows at all, but hearing the hype of this new series, I had to see what it was about. Once I started to watch it, I immediately fell in love with the story. For those of you not familiar with "Stranger Things," it is about a kid who went missing in a small town due to a mysterious parallel world. All of the townspeople, including his friends and a strange little girl named Eleven who came from a lab, all attempt to find him.
Being a huge fan of the first season, I was very excited to start watching the second one right away on its release date of October 27.
My initial reaction to the first few episodes was different when I first started watching the show. Of course, they had to add new characters. It's essential to make a series more interesting. I wasn't a fan of "Mad Max" and her stepbrother at first. They were a typical sibling pair who had major issues. But as the story went on and they bonded with the original characters I began to like Max more and like her brother less. These characters brought a new outsiders perspective to the odd things that take place in their little town.
Throughout the season, we also found out that not only does Eleven have the superpowers from before, but she also has a "sister" who has those same powers and also a mother from her life before the lab. Learning more about Eleven brought the story to a new level of amazing.
The progressing story turned even darker than the first season. And although it is darker, it has the same level of great actors and a perfectly executed plot. I absolutely loved this season and it is definitely one of the best shows on Netflix right now. So ultimately I would score this season a 9/10 because it is one of the best shows I've seen.
About the Writer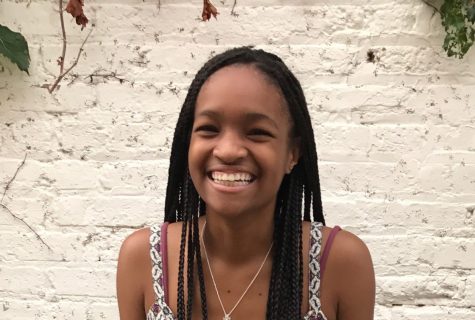 Ryah Walker, Perspectives Reporter
Ryah Walker is a junior perspectives journalist. This is her first year on staff and she is involved with BG stampede and Metea Valley's theater program. She travels often which allows for some cool experiences and amazing stories.