Boys' track takes pride in recent success and looks to end the season on a high note
Hang on for a minute...we're trying to find some more stories you might like.
Since January, one group of athletes has consistently been giving its strongest effort. Throughout endless practices and hard-work both on and off the track, both the varsity and junior varsity boys' track and field teams have shown great success throughout recent meets.
Although the athletes believe that there are several ways for improvement, that's not to say there have been several individual standouts. Most notably, senior Alonzo Taylor-Jones set Metea's record for the varsity indoor 200 this past February. More recently, he won the 100-meter dash with a time of 11.09 seconds at the "Red Grange Invitational" on April 21.
"As of right now, [my season] has been pretty good. I've PR'd multiple times, so that's a good thing and I'm just trying to PR again," Taylor-Jones said.
While strong determination and perseverance have contributed greatly to the impressive results that have been seen this season, both individual and as a team, one factor that's played a key role is the strong leadership of the athletes. Despite the fact that being a leader can be challenging due to others wanting to mirror one's success, it is ultimately rewarding to leave a legacy behind for underclassmen and future athletes looking to sustain the high expectations of both teams.
"You always got to watch out and make sure you know what you're doing," Taylor-Jones added.
With important meets approaching such as the DuPage Valley Conference Meet on May 11 and IHSA sectionals the following week, the majority of the athletes have a solid idea of where they want to improve to gain the results they want. However, keeping a positive mindset and creating new goals is something that will ultimately enhance each athlete's motivation.
"I want to set a good time at our next meet, and get stronger so I can develop my muscles to run better," junior Elly Lawson said.
Even if it takes significant time for the athlete to obtain his' desired results or if goals are not met, having a long-term overview of knowing which areas need growth is what's most valuable for the future. As the season eventually comes to a close, the athletes will look to succeed to the highest of their standards at their final meets, yet also know what's most important to grow.
"Since I'm a thrower, I want to use what I've learned and the basics at our next meet to succeed," junior Shreyas Vivekanandan said.
About the Writer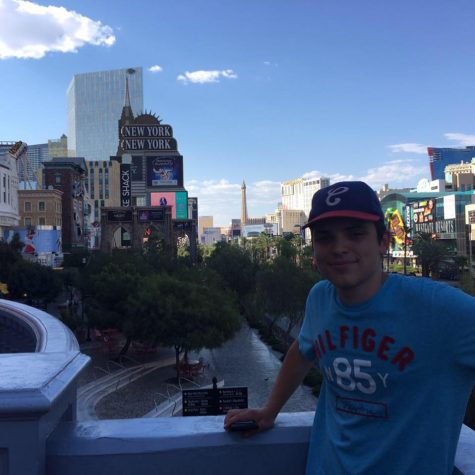 Connor Smith, Spotlight Editor
Connor Smith is a senior and the Stampede's spotlight editor. He is thrilled to return for his second year on staff, as he previously served as sports editor during the 2016-17 school year. Aside from the Stampede, Connor also is a member of Metea's Chamber Choir and Madrigals group, in addition to being a FreshConnect...