BYOU Club offers a safe and helpful environment for the women at Metea
The Young Mustangs Women's Club, also known as BYOU (Be Your Own U) started out as a small group of girls who talked about their problems and goals in society. These women find something special in their conversations and wanted to share their ideas with our youth. Thus, the club was created and offers a place for women to be safe and respected.
"We were all just doing coffee and all decided that we were all going through something that impacted our lives. What can we do as women to overcome all of these challenges? So we decided to make a girls group," alumni Desiree Herrera said.
As indicated by the staff and students optimism, the Young Mustangs Women's Club, filled with an entirely female demographic, gives the youth an opportunity to feel wanted. Students in the club are able to talk about their lives without much restriction, offering a non judgemental environment for these young women. The staff also encourages the youth to achieve, asking what their big achievement for the day was and asking what they will be doing in order to be a successful human being.
"You don't have to act tough all the time. You just need someone to be there to help you and make you grow and be flourished because it's hard to be a girl here sometimes. Here, its an open realm to talk about whatever you need to talk about," senior and BYOU president Madison Simpson said.
The women behind the club found that much of the young females attending have their guard up and have a hard time expressing their emotions. Many times it is hard to get a someone to talk to staff members and authority figures throughout the school. One of the many goals of the club is for the students to relax and express themselves in a positive manner. This in turn creates a new perspective with the authority figures and building a strong bond with teachers and students.
"They see the other staff members and all the other students that are there in a different light. Sometimes when we drop the titles and the rules of this school and you're just women, I think it lets them let their guard down and feel safe," freshmen dean Jennifer Reyes said.
Meeting are on Thursdays after school. The Young Mustang Women's Club is open for all women to join and participate and ensures a safe environment for its youth.
About the Contributor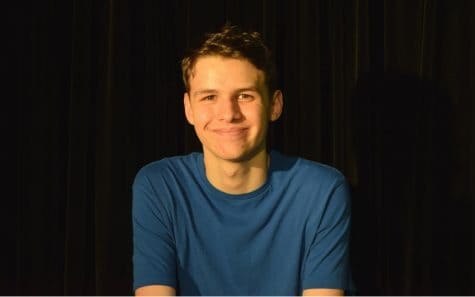 Ben Weiss, Perspectives Editor
Ben Weiss is a senior perspectives editor and writer. It will be his second and last year on The Stampede. Other activities he's involved in include...