Teacher injured as icy weather causes issues on and off the road
There was a large number of accidents on roads due to rain freezing on the roads in the general Chicago area, including Naperville and Aurora this past Wednesday. Faculty confirmed that a teacher was injured due to the ice in the parking lot of school grounds and had to be taken away by emergency vehicles. They also confirmed that a few students and a staff member were involved in vehicle accidents as well.
"We want to encourage our student drivers to take caution when there are dangerous conditions and just very careful especially while walking in when there is rain, or ice, or snow on the ground," Dean of students Matt Walpole said.
According to the Chicago Tribune, nearly 100 accidents were caused by icy conditions in Aurora and police responded to more than 80 crashes in Naperville. No accidents took place with school bus transportation. Despite harsh weather conditions, the school continued to stay open, a decision that was made at the administrative level.
"It is a decision that the principals in our district [make], they speak to each other about it, and then they have to get clearance from our district superintendent. It is a district-wide decision and they made a determination once some of our ground staff was here at school to stay open for yesterday," Walpole said.
Many students and teachers had to be excused for their late arrival at school late due to delays in traffic. Art teacher Karen Popovich was among the teachers who arrived late.
"Even though you plan ahead and you leave early enough, you just can't predict what the road conditions and traffic are going to be, so the best advice is to have people you can call to help you out," Popovich said.
School grounds are salted by grounds staff, however, decisions about when to do so are not made by the faculty or school. Schools continue to encourage caution among families, students, and faculty.
"For our school [and] community, safety is our number one priority. So we want to be supportive of what families decide in terms of the best way to get their children to school," Walpole said.
About the Contributor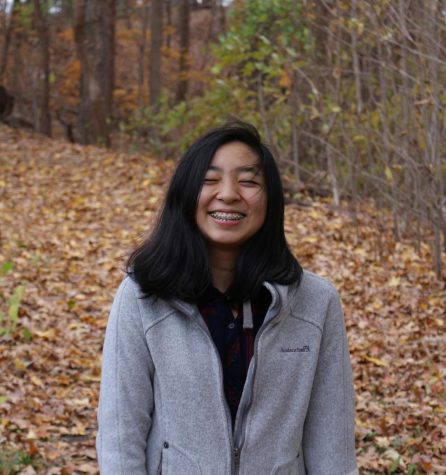 Thuy-An Nguyen, Headlines Reporter
Thuy-An Nguyen is a senior and a headlines writer. This is her first year on the staff and when she's not drawing or painting on anything she can find,...