The Guide Right Program provides a clearer and stable future for students
"I see Guide Right as a way to help people know what they need to do in order to reach their goals in the future, extra help for college and more knowledge of what you wanna do because not a lot of people can give you the support and knowledge to tell you what college can do," sophomore Arnell Urgena said.
There are many programs that are created to benefit our students' throughout Metea Valley. However, one of the more underrepresented programs in our school is the Guide Right program, which is an extracurricular activity that talks to students about their goals and prepares them for the outside world. Students' can sign up for during lunch periods every Tuesday in the large forum room. The organization was established in 1922 by Leon W. Stewart as part of the National Kappa League. According to the Eastern Province PSI Fraternity Inc website, it aims to "place the training, experience and friendly interest of successful men at the disposal of youth needing inspiration and counsel regarding their choice of a life's career, and to arouse the interest of the entire community in the problems of youth as they seek to realize lives of usefulness." As it stands today, its currently being held at five schools in District 204, including Metea.
"The ultimate goal is for our young men and young ladies to understand that they can control a lot of their future. One of the things that we try to get them to understand is you gotta get them to see a vision of where they're gonna be later in life," Guide Right Chairman Bob Engram said.
The main goal of the program is to talk about the students' individual strengths and weaknesses and see what they can do in order to achieve their goals. In a time where careers are becoming harder to achieve and students lack the motivation to achieve their goals, the Guide Right group attempts to sway them to a better back that can create a clearer future for their lives. The students goals range from reading more books and increasing their grades, all in the name of preparing struggling students to achieve the careers they want to earn.
"When I first got to Guide Right, I was that type of kid that wasn't interested in stuff like that, but when I got to Guide Right, we started exploring how you can help your future. I've been doing so much better since last semester and this has helped me think about my future even further," sophomore Bladimir Vanegas said.
About the Writer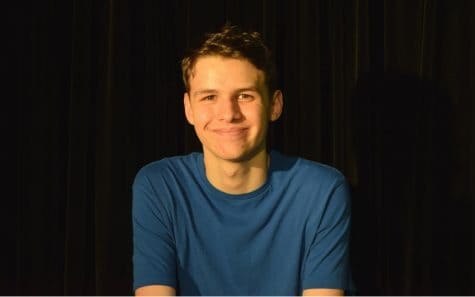 Ben Weiss, Perspectives Editor
Ben Weiss is a senior perspectives editor and writer. It will be his second and last year on The Stampede. Other activities he's involved in include...