Emmy winning journalist Enrique Rodriguez discusses the importance of journalism for Latino Heritage Month.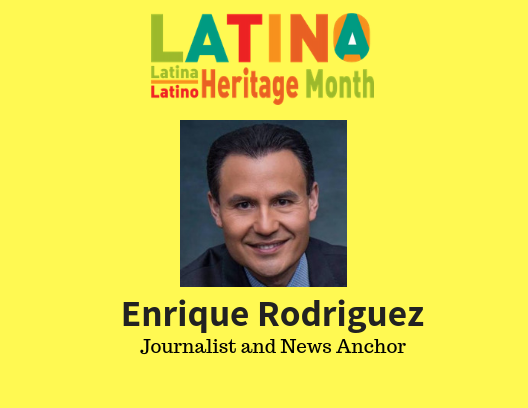 Our school is all about representing diversity and student voice, ideals that carry over to "Latino Heritage Month." In celebration of Latino culture, several guest speakers came to this school to discuss their story in an effort to empower students and represent the significance of their culture. One in particular, an emmy winning Journalist and current anchor for Univision Chicago, struck a chord by telling his story for our young students.
Enrique Rodriguez is an American immigrant from Mexico who as a child has always had the dream of becoming a successful journalist. Throughout his career, he has discussed a wide variety of topics, including translating Obama's Presidential speech after being elected, covering Pope Francis's visit to New Mexico,  and interviewing Hillary Clinton. He has also been nominated for seven Emmy Awards from the Academy of National Television Arts and Science.
"You see so many different stuff on a daily basis, and I always use it as a lesson to remind myself that I present the stories on a daily basis, but I can be the story on any given day. We're exposed to absolutely everything, so journalism really humbles me. It allows me to keep my feet on earth and realize that we are humans," Rodriguez said.
In 1985, he arrived as an undocumented immigrant in Los Angeles, California with the rest of his family at the age of thirteen. Because of his undocumented status, which he maintained for thirty years, he was unable to get financial aid and couldn't attend a four year university. After becoming a citizen and attending a college, it eventually took him thirteen years to finish his education from 1990 to 2003. He described it as a difficult aspect of his life, but he maintained a positive outlook and only saw them as obstacles to get to where he is now.
"Do you think I wanted to give up at one point? Absolutely, I wanted to throw in the towel. But my parents always told me to keep your dream alive. Keep fighting. You're gonna get there. In order for you to accomplish your dreams, there's gonna be struggles along the way. But as long as you keep your dreams alive, it doesn't really matter. You are gonna make it happen. You gotta be positive and you gotta fight through it," Rodriguez said.
During his lecture to the many young students of our school, his main theme throughout was that of perseverance and excellence, claiming that anybody can achieve what they want as long as they put their mind to it. He feels this is especially important in the Latino community, who make up 23 percent of the city of Chicago, totaling over 2.2 million Latino Americans. Despite these large numbers, they only make about 10 percent of Illinois voting population.
"Hispanic heritage means that we also celebrate not only our accomplishments but also the things that we need to improve," Rodriguez said.
Rodriguez is shown to be extremely passionate about journalism, something that he beliefs "humbles him". He acknowledges some of the attacks that journalists have been under in our current political climate. He believes that journalism is something that is truly important to get right as it represents who we are as people.
"Right now, we live in the fake news, alternative facts era. We have an administration that is continuously trying to seize the media, the constitutionally protected era. So now more than ever it's important for us to get it right. Our job in journalism is to present the facts, but also to concentrate on storytelling, to tell your story and the things that matter to you," Rodriguez said.
Enrique Rodriguez feels that his biggest accomplishment was talking to the students of our school to hopefully influence them to make bigger changes and represent diversity in America, ideals that we can be sure to hold dear.
About the Contributor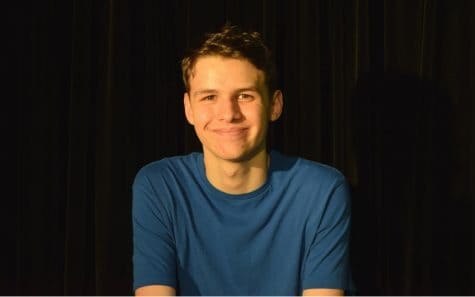 Ben Weiss, Perspectives Editor
Ben Weiss is a senior perspectives editor and writer. It will be his second and last year on The Stampede. Other activities he's involved in include...