Stress busters in the library help students unwind before finals
With finals week just around the corner, the Metea Valley LMC has started a new project with the aim of helping reduce stress and relax students heading into finals. LMC director Amy Madzinski explained the thought process behind the decision to start offering these stress busters. "We realized that the week before finals, kids are probably stressed. So, we collected a bunch of activities that are helpful to keep your mind off of things," Madzinski said.
From the week of Dec. 10-15, students can come in during their lunch period to enjoy a variety of activities. "We have puzzles, sudoku, word games, coloring sheets, supplies to cut snowflakes, and all sorts of other things so that if kids want to take a break from school and do something fun, they can," Madzinski said.
When asked about who came up with the concept of stress busters, she explained that it was a joint effort. "I had been reading about it this fall, and [LMC Assistant Mary Lynne] Stoller mentioned that we should do it, so we just kind of put our heads together. At the same time, the Mental Health Matters club approached me about doing some things in the LMC in regards to stress, and so we all collaborated. Some of the ideas came from us, and some from them," Madzinski said.
Madzinski explained that the goal of the stress busters was to create "a place for kids so that they can get their minds of everything going on in their lives, and take a break." Looking to the future, Madzinski and the LMC staff have hopes that the stress busters will become a mainstay in the LMC. "If this is successful, we'll do them again during next semester's finals. We're also interested in possibly holding them once a week next semester, so we would have a designated day where kids can come in and de-stress," Madzinski said.
If you're interested in taking some time out of your day to unwind and relax, head to the library during your lunch period any day this week to enjoy some much-needed stress relief.
View Comments (4)
About the Contributors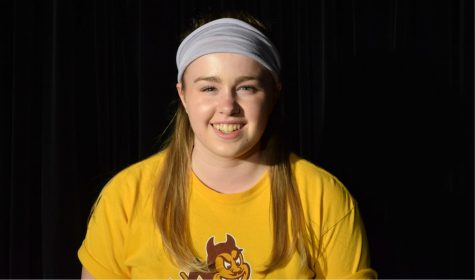 Lauren Coates, Headlines Reporter
Lauren Coates is a senior and a first year headlines reporter for Metea Media. She loves all things pop culture, including music, TV, movies, and celebrity...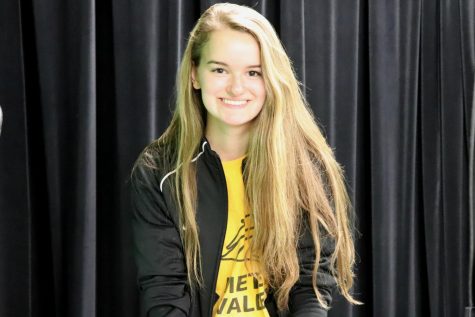 Noelle Smagala, Website and Social Media Editor
Noelle Smagala is a senior, and this is her second year on staff now as social media Editor and website manager of Metea Media. Though she has loved writing...