Prom attendance policy allows students to leave early
Deans clarified the attendance policy that applies to students attending Prom. The policy posted on the Metea webpage states that students must attend four academic classes before they can leave school.
"Every student needs to be in attendance for four academic periods. It doesn't matter what their schedule is, it only matters that they're here through 4th period," Victory House Dean Jennifer Reyes said. Students need to be present for whatever is listed on their schedules for periods 1-4 and may leave at the beginning of 5th period.
Those classes can include gym or access. "Access is on your schedule, it's considered a class and counts as an academic period," Reyes said. "Basically, you need to be here through 4th period. The only exception is if your lunch is 4th period." Students who have 4th period lunch may leave at the beginning of 4th period with parent permission. Students who have 3rd period lunch must stay through their 4th period class.
Students must pick up a prom early dismissal permission form from their class house and get it signed. Once they turn in a signed permission slip, they will receive an exit slip. They must then present the slip with their ID at the door when leaving the school on the day of Prom. "[Students] will be able to leave through door 14 or door 19," Reyes said. "After 3rd period if your lunch is 4th period, or after 4th if you have any other lunch."
Although the policy allows for all students to leave after 4th period, some students aren't sure about it. "I don't like it. I'd rather have a day off because Prom goes on until 2 AM and I wake up at 5:30 AM. I'm going to be tired by the end of it," Senior Suheera Syed said. "Some people have morning appointments for hair and makeup. What is the point of four periods?"
Some students simply request Prom be a day off. "It'd just be nice if they gave us the day off," Senior Sammie Rao said.
Students who are currently truant and are on the 9-day list should meet with their deans and check if they are able to leave school early on Prom day. "It's a matter of 'they need to work with their dean'," Reyes said. "That's a privilege, not a right. If you communicate with [the deans], every one of them is willing to work it out with you."
The attendance requirement is a district-wide policy. "It goes back to the idea of 'you shouldn't be able to participate in the after school stuff if you're not there for the school stuff," Reyes said.
Exit slips will be matched with permission slips as they are received. If a student is either missing an exit slip or a permission slip, administrative staff will check their attendance and call home. "It's how we are able to have a timely exit and a lawful exit," Reyes said.
Prom early dismissal forms will be available on the Metea webpage and in class houses by Monday. Students must turn them in by the end of the day on April 25 in order to receive an exit slip.
View Comments (2)
About the Contributors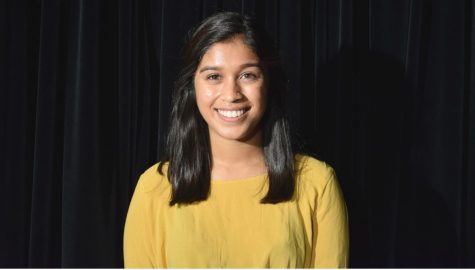 Avani Shah, Headlines Editor
Avani Shah is a senior and Headlines Editor for Metea Media. This is her second year on staff. Avani is a black belt in Tang Soo Do. She can often be found...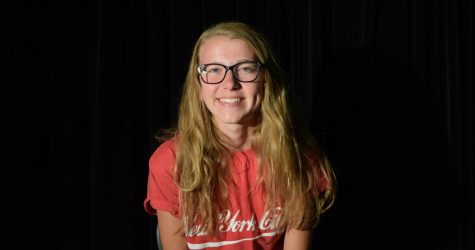 Riley Burgoon, Photographer
Riley Burgoon is a senior entering her first year on staff as a photographer. Outside newspaper, she is also a part of Marching Band, Wind Ensemble, and...