The theatre department prepares for a new year
Metea's spring musical, Newsies, has wrapped up production, marking the end to the long production cycle of the Metea theatre department. Already, the theatre department has chosen its next two productions for next year: Titanic and Figments.
"We're gonna kick off the year with the fall play, Figments. It's about a writer who has a very vivid imagination. He mimics the scenarios he makes up in his head in real life making them larger than life. It's gonna be quite the comedy, and a lot of fun," assistant theatre director Matthew Wolski said.
This winter will host the annual winter scenes where student directors will once again take the mantle of directors and create their own plays. This Metea tradition will returns with brand new student directors and new faces to the cast.
"Finally in spring, we have our musical: Titanic. This beautiful musical is more of an ensemble than a production with a single lead. This type of musical lets us take a look at the social structure of the times as we see how after the iceberg hits people are forced to choose who lives and who dies. This musical is our first real drama and I'm very excited to see what we do with it," Wolski said.
With hundreds of musicals and plays to choose from, the Metea theatre department always has a fun time choosing what the next musical will be for the school. "We like to try new ideas. For example, whereas one year we did a drama we'd want to do something more lighthearted the next. We want to keep things fresh and fun for both us and the students." Wolski said.
The Metea theatre program has always been about connecting students to another story. A story that inspires and teaches students lessons that they can connect to their lives. Every student who works on these shows as actors, techies, or singers puts everything into their craft, and it will not be any different next year.
About the Contributors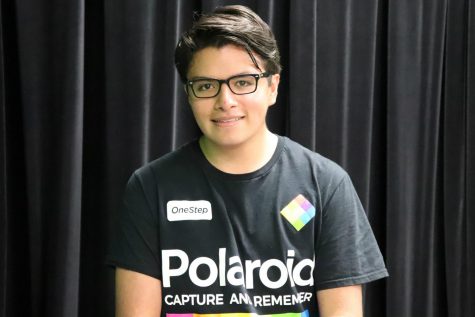 Marco Rivero, Spotlight Editor
Marco Rivero is a senior at Metea Valley and is spotlight Editor for the Stampede. When he's not listening to music, Marco enjoys keeping up with politics...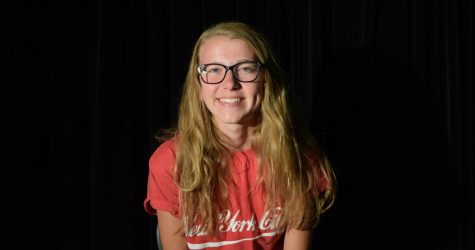 Riley Burgoon, Photographer
Riley Burgoon is a senior entering her first year on staff as a photographer. Outside newspaper, she is also a part of Marching Band, Wind Ensemble, and...