Meaningful Summers aims to help students better their community this summer
After nine long months of school, summer is finally beginning. Many students are already preparing to keep themselves busy with several different activities to help themselves and their community. At Metea, several students have taken up the task of not only making their summers special, but also help others along the way.
Meaningful Summers is a club started by Aditya Balsekar which attempts to involve students in helping their community every summer. The club's activities change every summer so every year brings something new to the table. Last year, the group focused on promoting youth health. The club held a kickball fundraiser and a big block party event where several teens struggling with mental health got the chance to perform to Aurora. This allowed the students to have a platform to not only speak about their experiences but also show off their passions to other people.
The club also picks a select few charities to donate to that collaborate with the theme of the summer. When the theme  was something involving mental health, they donated to a mental health organization.
"We really wanted to spread the message of this club so that more people could join us. We're planning big things this summer and last summer a lot of stuff we did was really fun and fulfilling," Dheeraj Peddinti, one of the board members of the club, said. The club is currently looking for new board members so if you're interested in making the most out of your summer for both you and your community apply to the club.
About the Contributor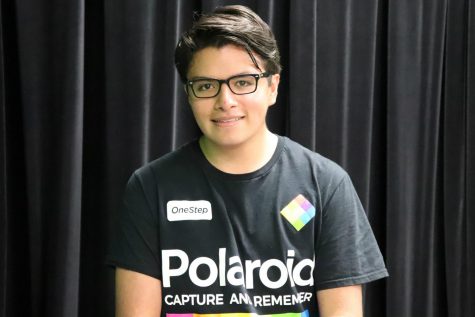 Marco Rivero, Spotlight Editor
Marco Rivero is a senior at Metea Valley and is spotlight Editor for the Stampede. When he's not listening to music, Marco enjoys keeping up with politics...